Get the Guidance You Need to Thrive
The Society for Classical Learning is committed to developing and sustaining the leadership of the classical Christian school movement. Without great leadership, we know our schools will not thrive. The success of classical Christian education will only continue to the degree we have capable leaders to sustain it 
SCL seeks to support and strengthen classical Christian schools through a range of leadership development offerings as well as consulting services. Through personalized consulting sessions, members can receive valuable guidance on a range of issues, such as Head of School and Board leadership, academic programming, governance, and teacher training. By working with a consultant, members can gain the insights and strategies needed to establish and lead thriving schools.
Collaborating with a consultant enables you to leverage their expertise, insights, and guidance. With the SCL Consulting Team, you receive: 
Wise, highly qualified, seasoned leaders who provide expert insight and counsel

Dedicated commitment to ensuring a classical Christian approach to both the content and methods used to consult 

Tailored consulting engagements designed toward the individual needs of each client 

Clearly articulated outcomes and deliverables 

Discounted rates for SCL member schools. Not a member? We invite you to learn more at our membership page. We look forward to working with you!
Whether you're an experienced board member or a new head of school , SCL consulting can provide tremendous support and guidance to help you thrive in your role. Don't wait—get the tools and strategies you need to thrive.
The Head of School is the most important position at any independent school. However, the demands of the role are extremely challenging. If you are a new Head of School, SCL highly recommends investing in a coach to give you wisdom and help you thrive. Of course, even the most experienced Head can benefit from coaching [hyperlink – why every Head should hire a coach], feedback, and insight from an experienced coach. SCL offers a wide range of consulting services targeted at Heads of School, including one-on-one coaching, evaluation, developing a leadership team, and Head Search. To learn more, schedule a consultation.
The role of the board is to sustain the long-term viability of the school. To do this, boards must have a mature governance model, sound financial stewardship, and the ability to think strategically about the future of the school. Boards must also be able to support, evaluate, and grow the Head of School. Boards need to possess a clear understanding of the classical Christian philosophy and be equipped with the best practices of governance. SCL offers board workshops, Board Chair coaching, strategic planning, master planning, and most topics related to board development. 
Every school must dedicate leadership to their academic program to ensure mission faithfulness, curricular integrity, professional development for faculty, quality instructional support, and ongoing assessment. Whether a school hires an Academic Dean or not, linking the vision and principles of classical Christian education to the classroom, culture, and faculty must happen. A range of offerings are available through SCL's academic leadership consultants, including curriculum development, building faculty training programs, classroom culture best practices, academic dean leadership, instructional support, etc. To learn more, schedule a consultation.
Trickling down from the Head of School position, are the B-ring and C-ring leaders who offer operational and cultural leadership in every realm of the school. Specific coaching for these positions is also available. To learn more, schedule a consultation
Vocational and College Advising
Classical Christian schools need to have a clear vision of how their mission relates to a biblical view of calling and the aims of their mission. College Advising is an area of the school that can often operate in conflict with the school's mission. Retaining a deep understanding of classical Christian principles and parent partnership is vital. Does your school need help developing a philosophy of college advising? Building a vocational and college advising program? Coaching for your college advisor? If so, schedule a consultation.
Institutional Advancement
Alignment of a school's key stakeholders (parents, faculty, staff, board) to your school's unique vision and understanding of CCE is vital to long-term growth. What does your ongoing parent education look like to ensure shared commitment?  Is your marketing message aligned and clear? Would it be beneficial to have an outside evangelist for CCE inspire your next auction dinner or open house?  Forming a yearlong culture-shaping program for your school is one of many solutions to help you advance to the next level.  If interested, schedule a consultation.
Teacher training is one of the most pressing needs among classical Christian schools. From new teacher training to subject-specific training and mentoring, SCL offers a range of services to help your teachers understand the history, philosophy, culture, and pedagogy of classical Christian education. For more information, schedule a consultation and learn more about how the SCL consulting team can serve you.
 More leadership consulting offerings will be added soon!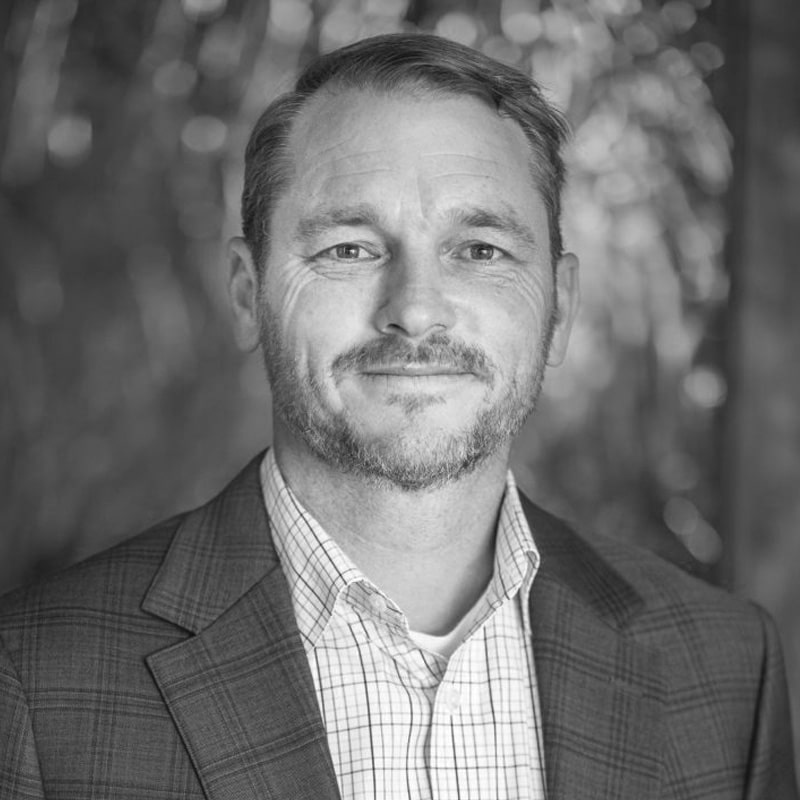 Eric Cook is the President of the Society for Classical Learning (SCL). Eric has been formally associated with SCL for over a decade serving in multiple roles, including Executive Director and Board Chair. He was the Head of School at Covenant Classical in Fort Worth, TX for 13 years before joining SCL full time. Prior to Covenant, Eric was the Head of Upper School at Faith Christian School in Roanoke, VA. Eric also taught and served in leadership at several public schools.
Eric earned a bachelor's degree from Transylvania University, and a master's degree in Instructional Leadership from Northern Kentucky University. He also recently completed an EdS in Classical School Leadership from Gordon College.
Eric has taught a myriad of subjects from philosophy to thesis. He consults with schools and coaches leaders in a variety of contexts. He speaks and presents at conferences around the country. Eric and his wife, Liz, have six children. They live in Richmond, Virginia, home of the SCL headquarters.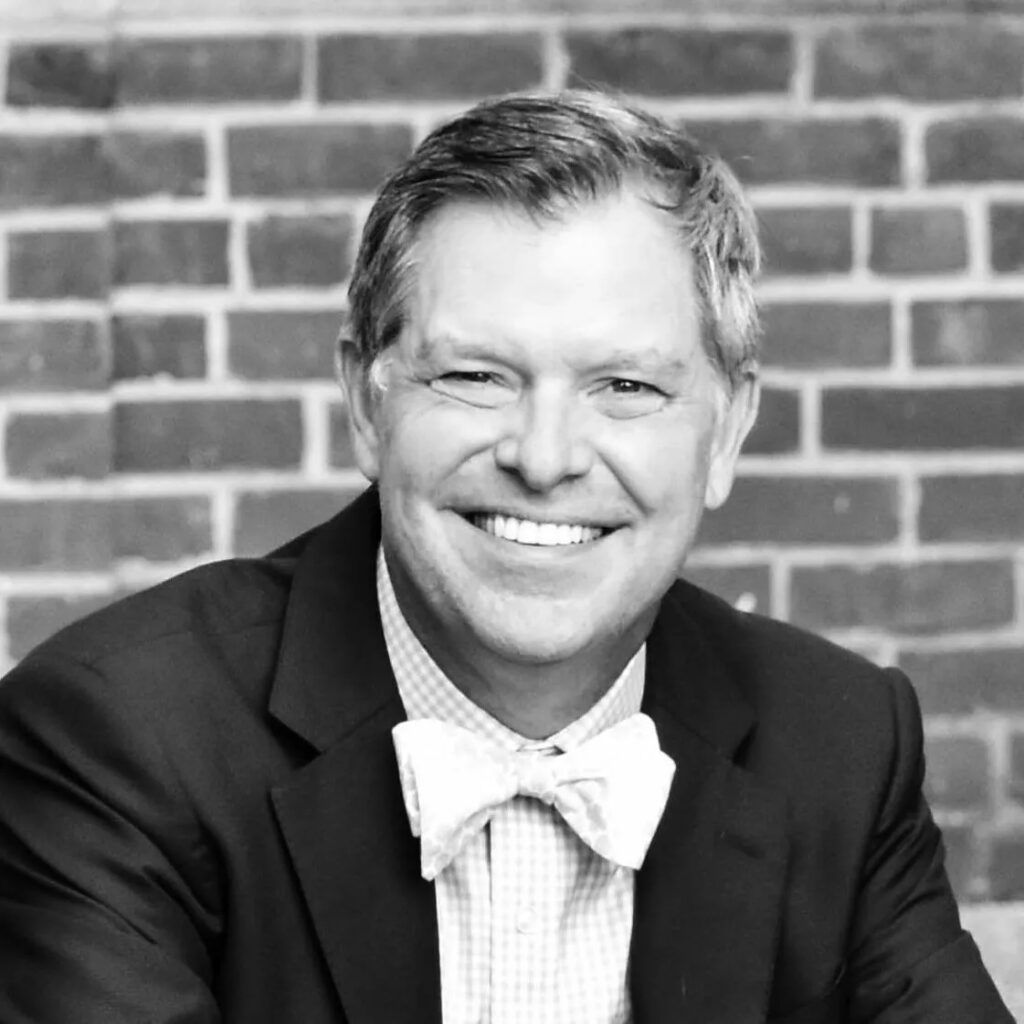 Keith Nix has served as the Head of School at Veritas since 2010. Mr. Nix serves as the President of the Board of Academic Advisors for the Classic Learning Initiatives, and was the prior Chairman of the Society for Classical Learning. He frequently consults with classical Christian school boards and leaders, and has served on the Board of the Virginia Council for Private Education since 2013. Prior to moving to Veritas in 2010, Keith was a board member, and then later Head of School at The Westminster School in Birmingham, Alabama from 2004 - 2010. He is a founding Arête Fellow and has facilitated the Arete Fellowship gatherings since 2009. Prior to working in classical Christian schools, Keith was President of Nixgroup, a boutique consulting firm working with start-up and early stage organizations and businesses. Mr. Nix plays tennis competitively, hopes to improve his golf game, and loves to read great books. He is married to Kim, an accomplished artist; the Nixes have two grown sons and a daughter in college.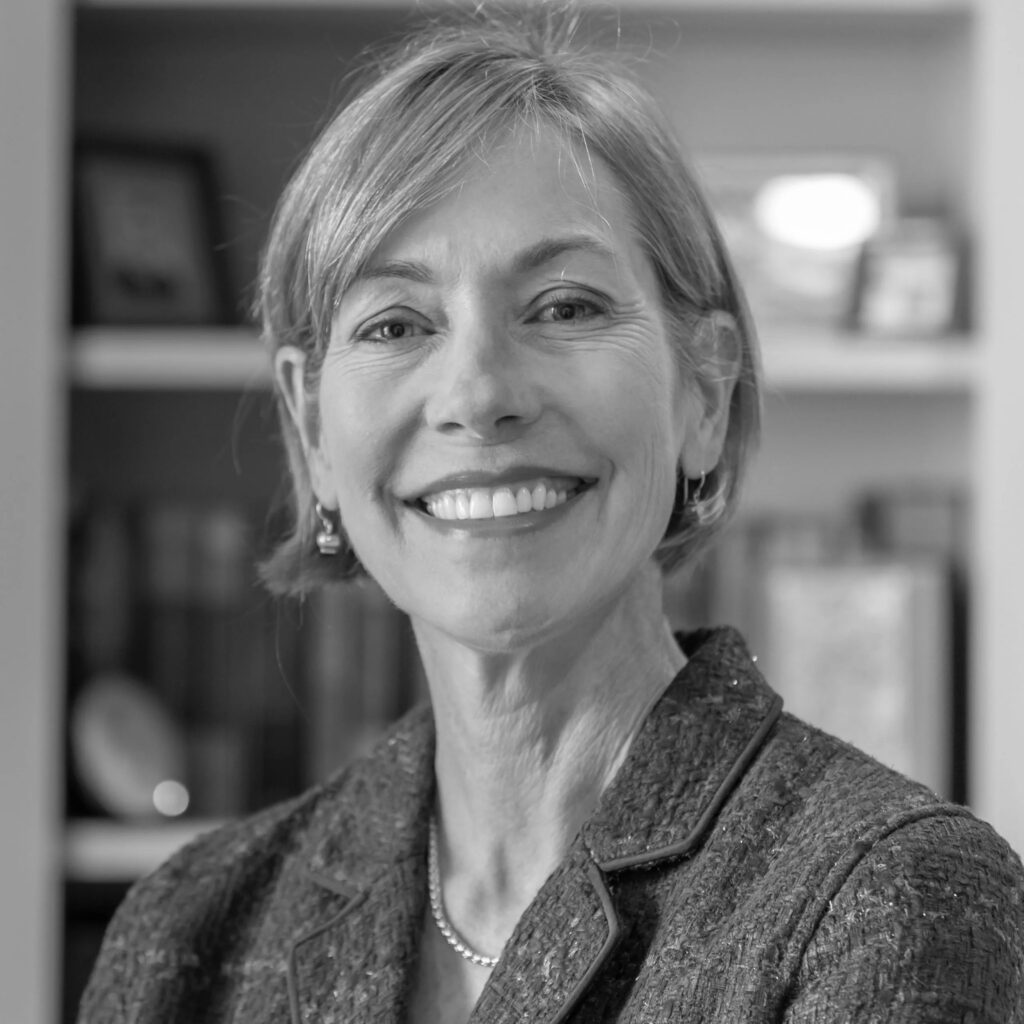 Leslie Moeller is the Chairman of the Board of the Society for Classical Learning and has served on the SCL Board for 12 of the last 14 years. She currently consults with classical, Christian schools across the nation in the areas of leadership, administrative function, and governance. She is a member of the Board of New Covenant Schools in Lynchburg, Virginia, and the Board of Academic Advisors for the Classic Learning Test. Most recently, she helped lead a three-year restructuring of the Upper School at the Covenant School in Charlottesville, Virginia. Prior to her family's move to Virginia in 2015, she spent 13 years at Geneva School of Boerne where she served in multiple roles including Chairman of the Board, Head of School, Capital Campaign Co-Chairman, founder and coach of Geneva's nationally-ranked debate program, and Senior Thesis instructor. She received her Juris Doctor from Boston College Law School and her Bachelor's Degree in English Literature and Economics from the University of Virginia. Leslie and her husband, Eric, have three children.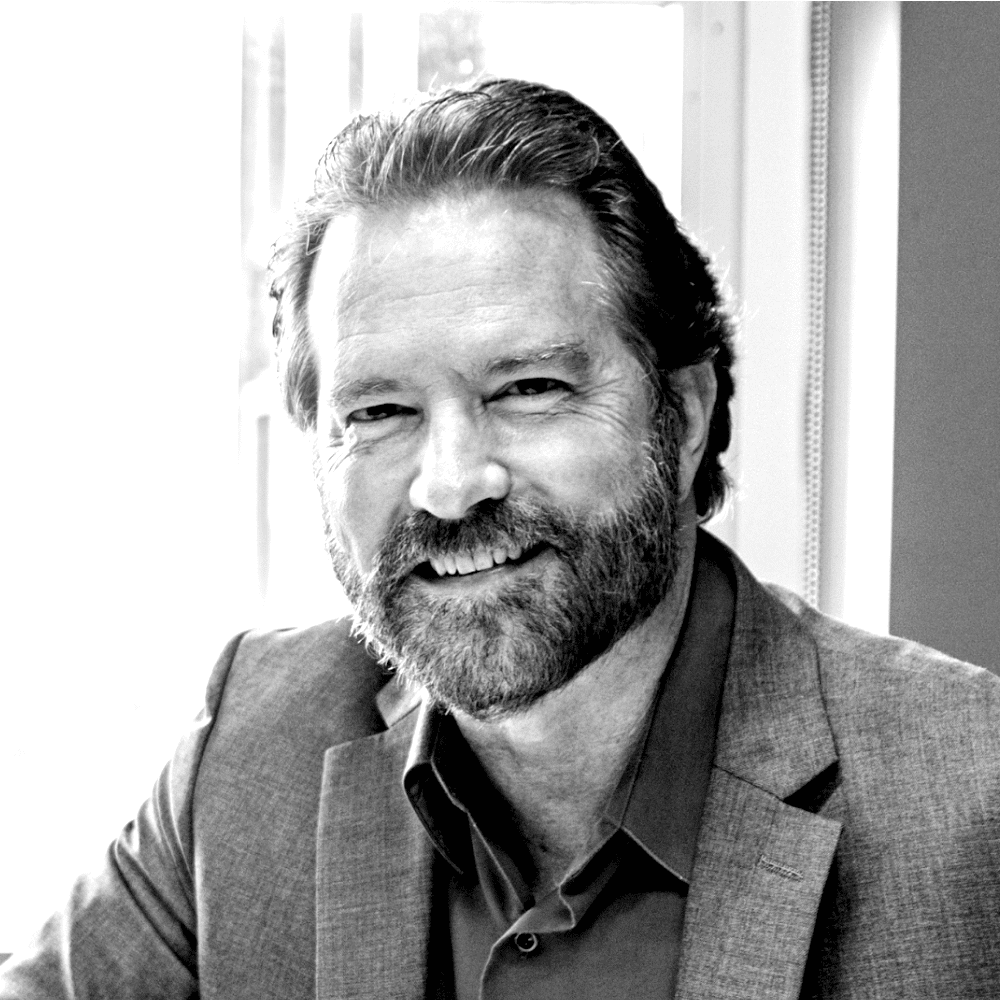 Jef served as the Head of School of Veritas Academy in Austin, Texas for 18 years until retiring in the summer of 2023 (though continuing on the Veritas school and trustee boards) and launching Quiddity Consulting LLC. His strengths are vision (seeing what doesn't exist but could/should), discernment, persistent resolve and equanimity, adaptability, and relational leadership, qualities that are especially prominent in times of uncertainty and crisis when he thrives due to his high tolerance for ambiguity and risk.
Prior to co-founding Veritas Academy in 2004, Jef was an experienced business owner, operator, and consultant, having started and/or served as a senior executive officer (CFO/COO/CEO) at several high growth companies in Houston and Austin. He earned an MBA in Finance from the McCombs School of Business at the University of Texas at Austin and is a former CPA, possessing years of M&A, corporate finance, and strategic/financial consulting experience with Big Four accounting and consulting firms. Jef has even more years of entrepreneurial business and church administration/board experience, and has previously served the National Association for University-Model Schools (NAUMS) as an advisory board member and new school trainer.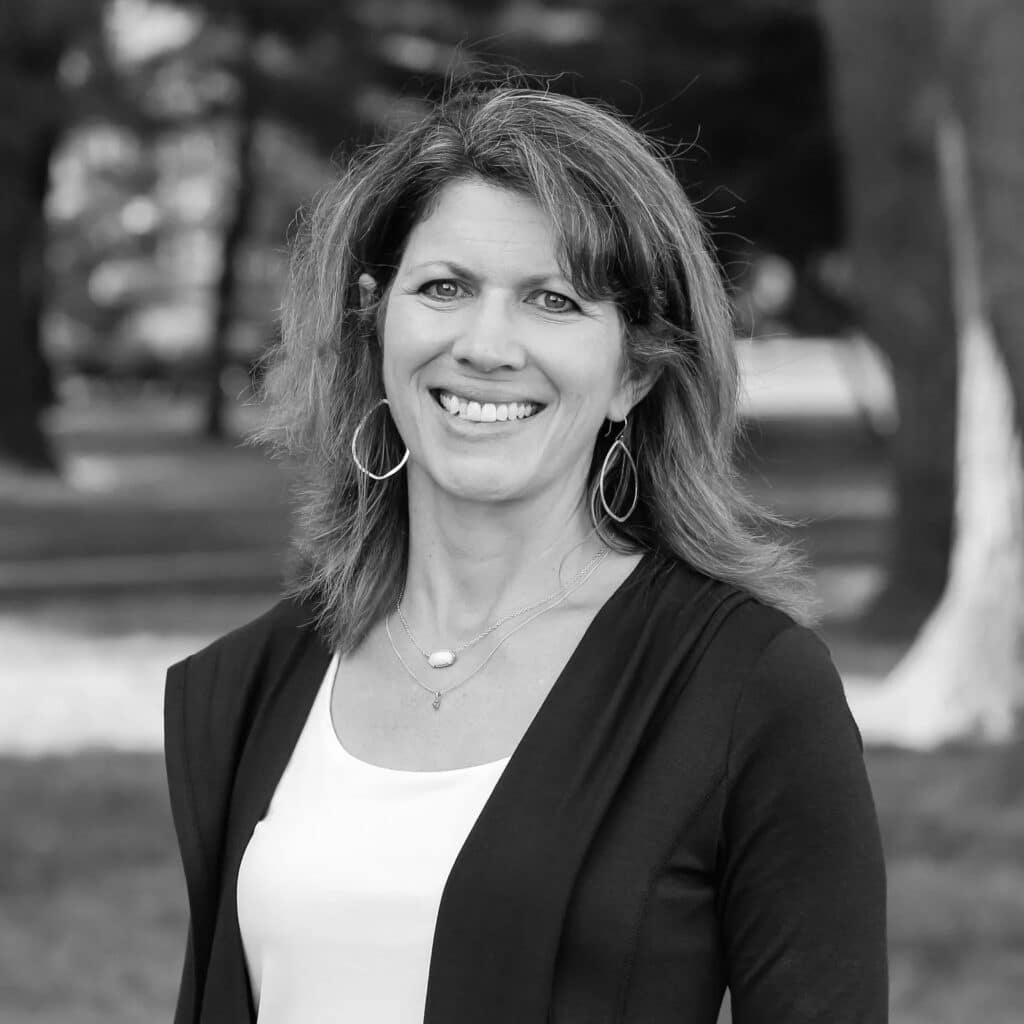 Starrla Fowler has served at Veritas Academy since its inception in 2004. She and her husband, Jef, along with three other couples, founded the school. Formerly the Grammar School Head, Starrla most recently served as the Head of the School of Logic and continues as a member of the Veritas School Board.
Starrla graduated summa cum laude from the University of Texas at Austin with a Bachelor of Science degree in Elementary Education. For most of the 1990s she taught in Houston's Spring Branch ISD where she was named Teacher-of-the-Year at her school and runner-up in the district. In addition to teaching 1st and 3rd Grades at Frostwood Elementary in the Memorial area, Starrla served on several task forces within her school and throughout the district, including a multi-year study for special-education inclusion, a 3-year math curriculum development team, and the campus development team at Frostwood. Through the Harris County Department of Education, Starrla traveled to numerous school districts throughout the Houston area to instruct on individualized reading and writing.
Starrla holds a Master of Arts degree in Educational Leadership from Gordon College in Boston. She enjoys reading, gardening, traveling, and rowing. Starrla and Jef have three children, all graduates of Veritas Academy between 2014 and 2020.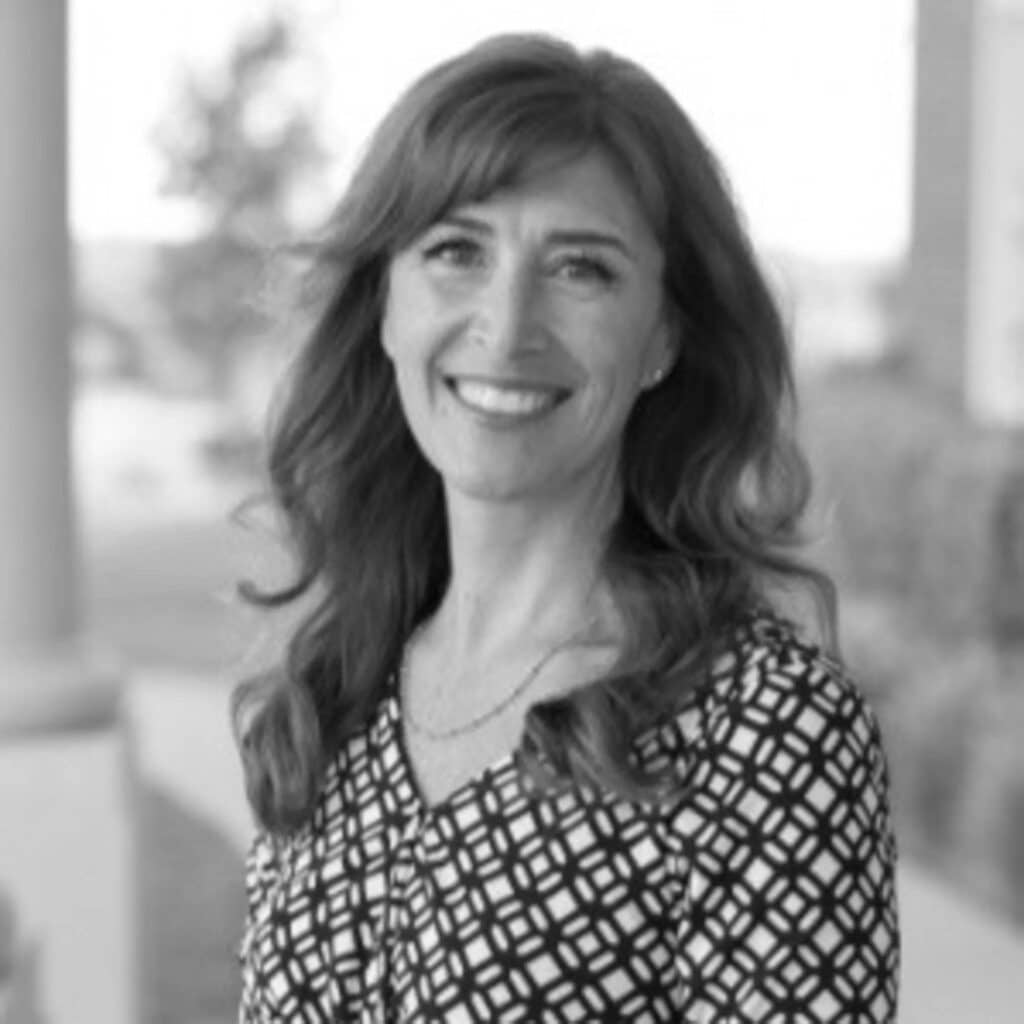 Deborah Allen has been in classical Christian education as a parent and professional for over twenty years. She holds a BA in Communications from the University of Florida, an MA in Humanities from California State, a Professional Certification in Human Resource Development from the University of Georgia, and she has completed post-graduate work at the University of Dallas. Presently she is enrolled in NACCAP College Counseling Certification Cohort, and in December 2022 will be a Highlands Ability Battery Certified consultant.
Deborah is a life-long learner who has a broad range of experience in a variety of environments. She has taught Western Civilization Humanities classes at Thomas Nelson Community College Community College in Virginia, and served as an academic and career counselor at the University of Florida. She was the Director of College Counseling at both Covenant Classical School in Fort Worth and Great Hearts Classical Charter School in Irving, Texas where she created and designed successful college counseling departments. Deborah believes that college and career counseling is a sacred journey, an unfolding adventure, not merely a perfunctory checklist to push through in order to win a coveted seat from a college "named on a list." The pillars of classical Christian education - Truth, Goodness, and Beauty - should be manifest in the
vocational discernment process where the goal is to help students discover their calling
(vocare) and walk in the fullness and flourishing (Eudaimonia) that comes from following Christ's call. Recently, Deborah founded Athena College and Vocational Coaching.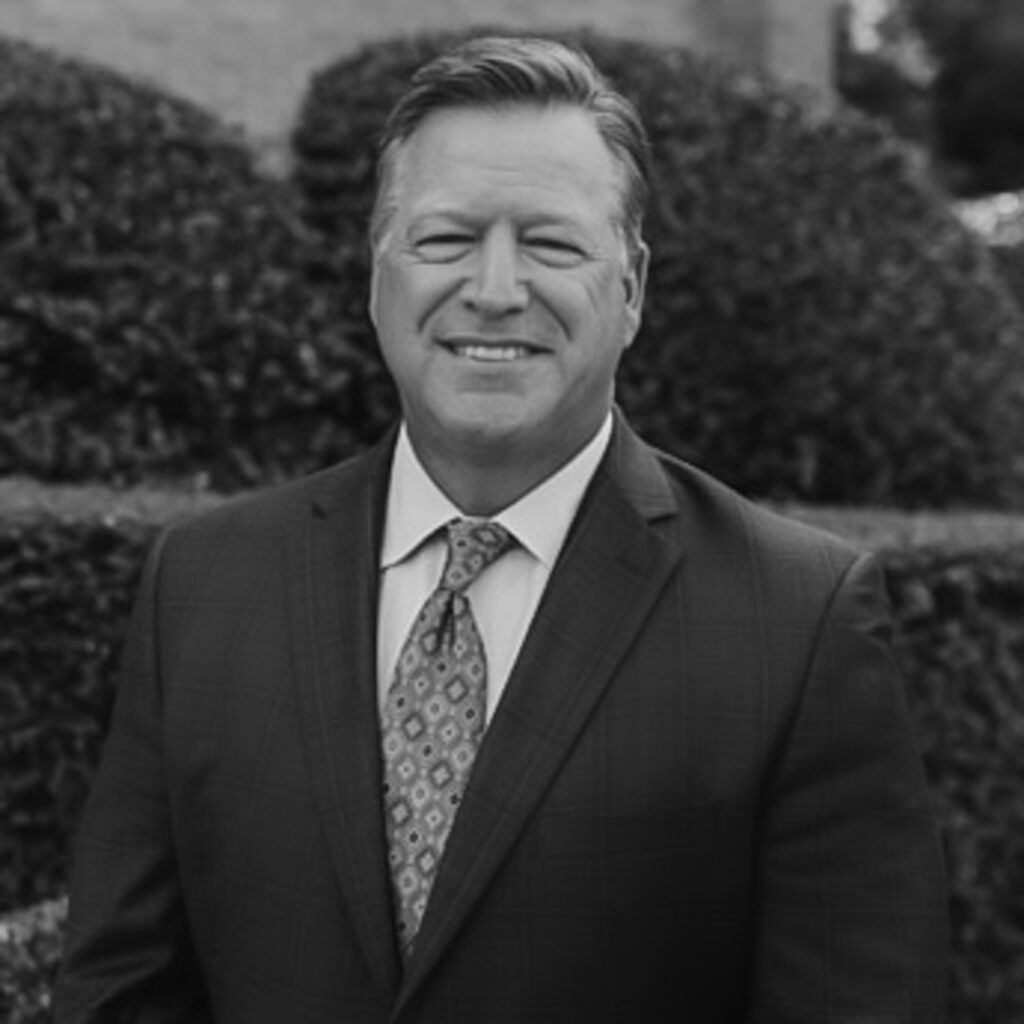 Matt Skinner is the President of Heritage Preparatory School, a position he assumed in
June 2016. He has been in Christian education for the past 27 years leading PK-12
traditional and classical Christian schools with enrollments ranging from 150 to 850
students. Prior to leading Heritage Preparatory School, Matt served as Headmaster of
Heritage School in Fredericksburg, Texas, Hilton Head Christian Academy in Hilton Head,
South Carolina, Landmark Christian School in Fairburn, Georgia and Bracken Christian
School in Bulverde, Texas. Prior to his calling into Christian education, Matt spent ten
years as a Certified Public Accountant working with a variety of corporate and private
clients throughout the southwest. He is also an ordained minister and served as the first
Executive Pastor of Braelinn Church in Peachtree City, Georgia (now Dogwood Church).
He currently serves as a leadership coach for Herzog Foundation and also provides
consulting services for Christian schools.
Matt holds a BBA from the University of Texas-Arlington (1986) and a Master of
Education in Educational Leadership from Covenant College (2002).
Matt has been married for thirty-seven years to Tracy and they have three children.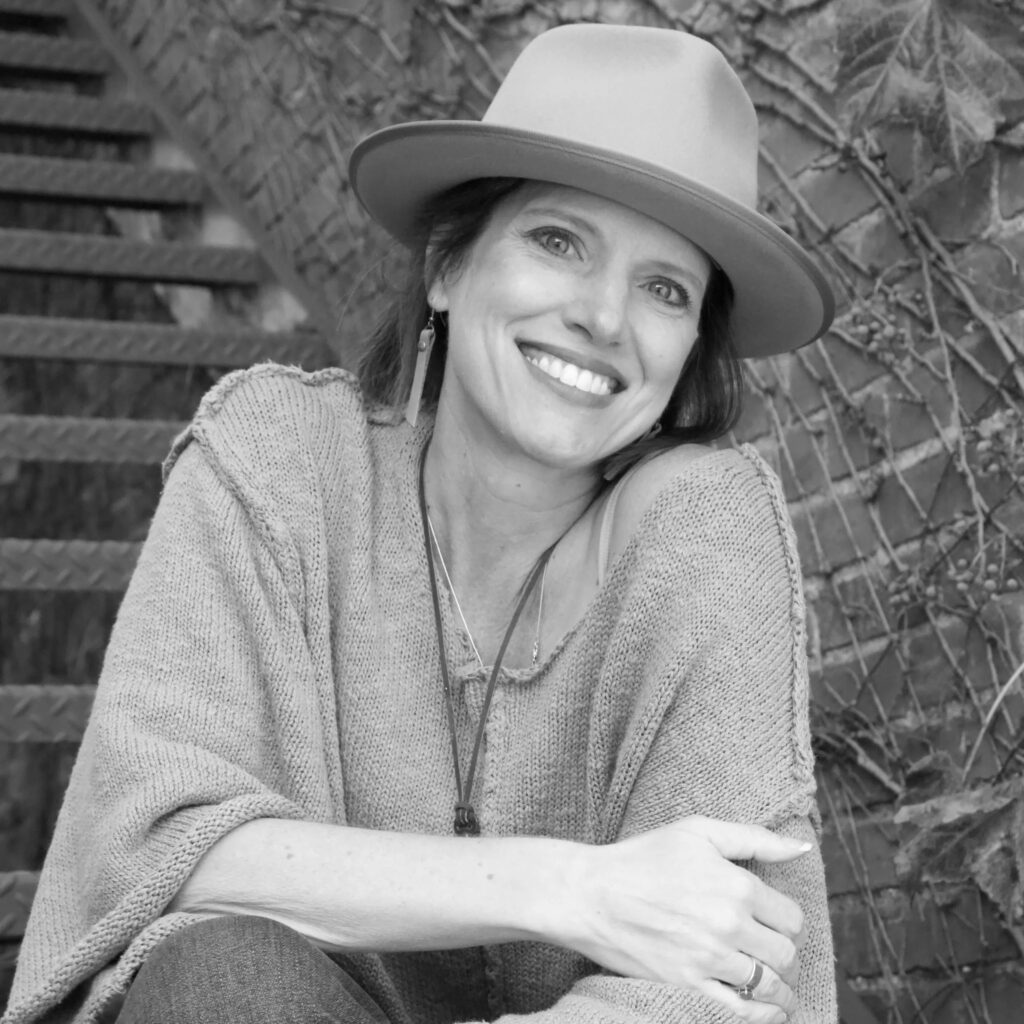 For over 23 years, Carrie Eben has championed classical education in both the private school classroom and homeschool arenas. She currently serves as a founding board member of Sager Classical Academy in Siloam Springs, AR and is an adjunct professor of humanities at John Brown University.
Carrie passionately leads teachers and parents in the classical model of education. She develops and delivers customized workshops for administrators, teachers, and parents in both classical school and homeschool settings. As the owner of Classical Eben Consulting, she currently offers a Tools for Transcripts seminar online to classical homeschool parents wanting to authentically and holistically assess their students as well as teacher in-service training for both classical and Christian schools. Please see: www.classicaleben.com.
Carrie holds a BSE in Intermediate Education from John Brown University and a MSEd in Curriculum and Instruction from Oklahoma State University. She is currently a PhD student in the Humanities program at Faulkner University and a CiRCE Institute Master Teacher. She is an engaging and experienced speaker with a demonstrated history of working in classical education curriculum development and training, classical homeschool, leadership, strategic planning, and teaching.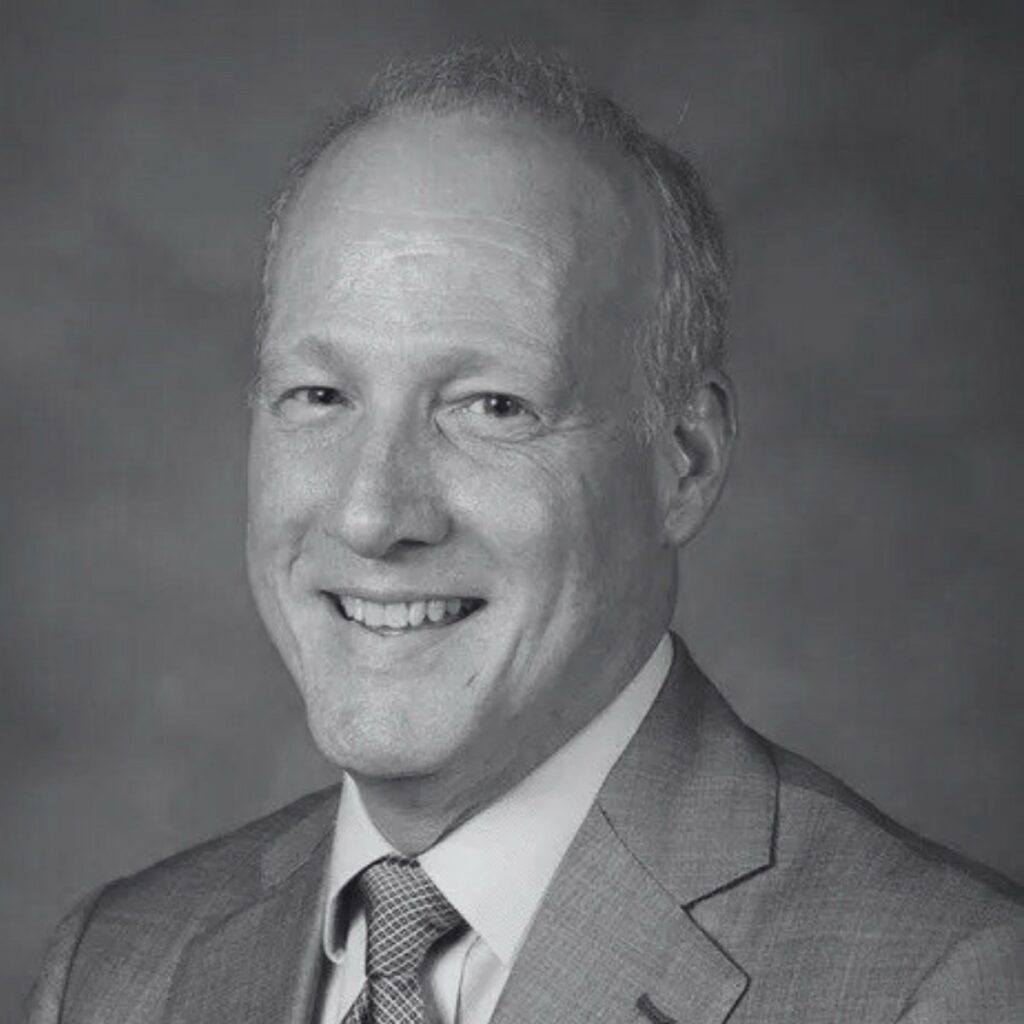 Robert Littlejohn, Ph.D. has served as the head of The Covenant School in Dallas since 2018. Previously he served as the head of Trinity Academy of Raleigh, NC. He is co-author of Wisdom and Eloquence: A Christian Paradigm for Classical Learning. Littlejohn's career spans decades in K-12 and higher education, during which he has served in a variety of teaching and administrative capacities, including academic vice president at Covenant College. He was founding headmaster for New Covenant Schools in Virginia, founding executive director for the Society for Classical Learning and a founding board member for the American School of Lyon, France. He is a certified facilitator for Appreciative Inquiry and a consultant to colleges and schools across the nation. As a Ph.D. Biologist, he has authored two college biology laboratory texts and has published 26 reports of original research in the fields of Ecology, Plant Physiology, Biochemistry, and Science Educational Theory.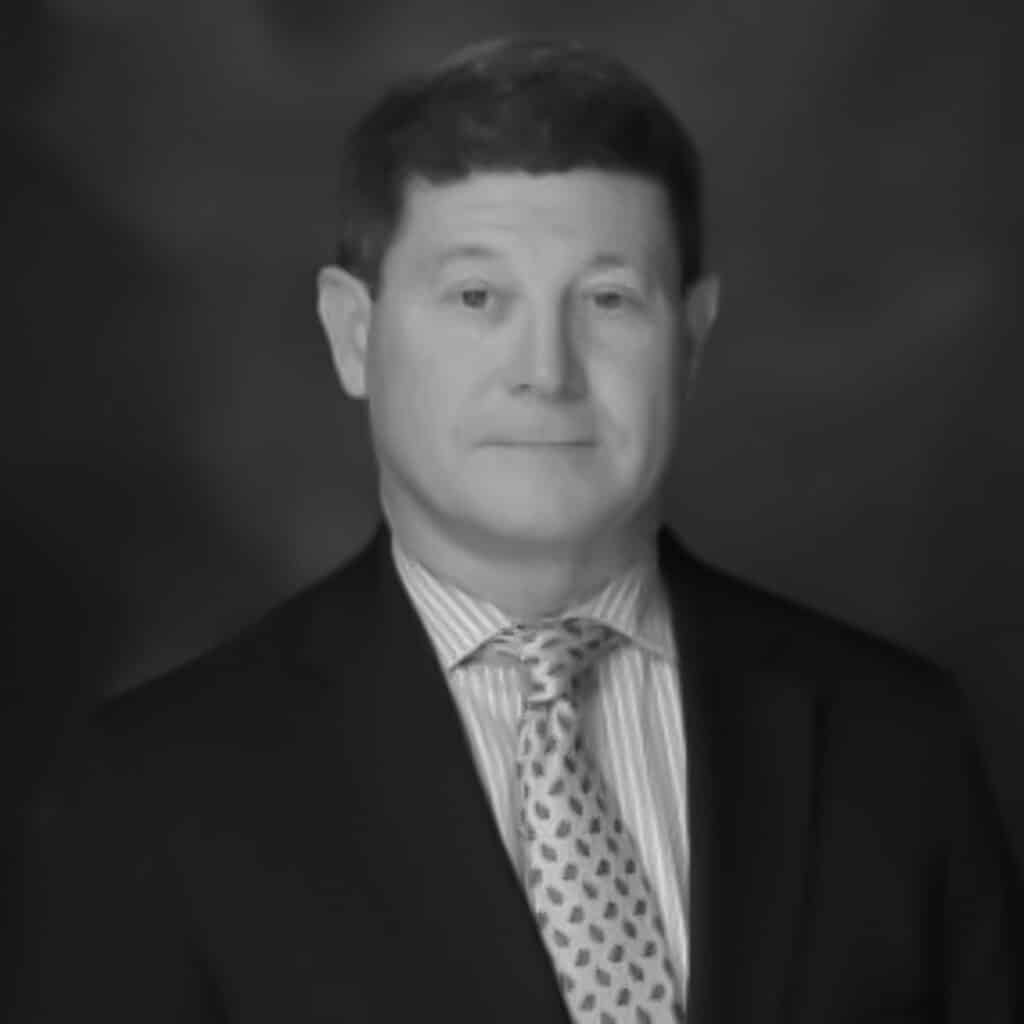 Sam has served as an educator for over three and a half decades at eight different K-12 independent schools - as a history teacher, humanities department chair, cross country and track coach, Dean of Students, Upper School Head, and since 2001 as Head of School at three different Christian classical schools: Faith Christian School in Roanoke, VA; Caldwell Academy in Greensboro, NC; and at Haw River Christian Academy as the Interim Head of School in Pittsboro, NC for 2022-2023. He has consulted with nearly a dozen other classical Christian schools as well and was a founding board member for The Society for Classical Learning, serving on the Board of Directors from 2002-2012 and again from 2016-2022. He served most of that time as treasurer. He has taught at the middle school, upper school, and university levels, and has served on fourteen non-profit and school boards for a total of 65 years. Sam also was an active duty Army officer and is retired from the US Army Reserves.
Sam holds a BS degree from Wake Forest University, a BA from Oregon State University, an MS from the University of South Carolina, and an MA from the College of William & Mary. He has completed additional graduate work at Trinity University, the University of North Florida, Jacksonville University, the University of New Hampshire, Regent College Seminary (Canada), Hebrew University (Israel), Yad Vashem (Israel), the US Army Medical Center and School, and the US Army Command and General Staff College. Sam resides in Greensboro, NC with his wonderful wife Erin Bobel Cox. They have three children--Anna, Avery, and Charlie.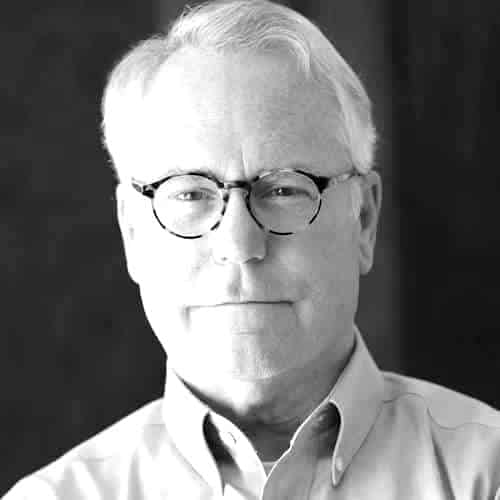 Dr. Mott's experience includes being the head of school at three different independent schools and a member of the board of trustees of several independent schools as well as other nonprofit organizations. In addition, he has served as a consultant for over a decade and assisted numerous schools with a range of governance, fundraising, planning, and search issues.
In addition to the above experience, Dr. Mott is on the faculty of Vanderbilt University as an Adjunct Instructor. He teaches governance for the masters' program in Independent School Leadership. He is also on the faculty for the Peabody Leadership Institute for Independent Schools – a week-long comprehensive institute that features practitioners working with independent school leaders from around the world.
Dr. Mott is the author of three books on the subject of independent and faith-based school governance and leadership. His latest book, Healthy Boards, Successful Schools: The Impact of Governance and Leadership on Independent and Faith-Based Schools is a valued resource utilized by hundreds of schools all across the country.
Dr. Mott received his Ph.D. in educational leadership from Vanderbilt University's Peabody College. He also holds a B.A. from the University of Mississippi. He and his wife Courtney have been married for over thirty-eight years and they have two grown children.
Benefits of Consulting Sessions:
Here's What Our Members Are Saying
"SCL continues to provide classical Christian educators with the best of the tradition alongside an approach to the culture that is honest without being anxious. This is a much needed approach in our polarized climate."
– SCL Attendee
"I was very encouraged by meeting so many other like-minded teachers coming from institutions sharing the same values and commitments. It encourages me in the fight for truth, goodness, and beauty!"
– SCL Attendee
"I appreciated the opportunity to connect with others who work in positions like mine and talk about issues we've had at our schools. We could laugh, share about tough situations, and offer encouragement to one another."
– SCL Attendee
We're Here to Support You and Your School
At The Society for Classical Learning, we understand the importance of having a strong network of experts to lean on when you need it most. Our team is dedicated to providing personalized coaching, consulting, and cohort opportunities to help you build a healthy, thriving school.
Through our coaching services, we'll work with you to identify your strengths and weaknesses and develop a growth plan. Our consultants can help you navigate complex issues and provide guidance on best practices in areas such as curriculum development, increased enrollment, family retention, teacher training, and community engagement. And our cohorts offer a supportive community of like-minded school leaders who are all working towards the same goal.
Whether you're a new school leader or a seasoned veteran, The Society for Classical Learning is here to support you every step of the way. With our expertise and dedication to your success, you can build a thriving, healthy school that meets the needs of your students, families, faculty, and community.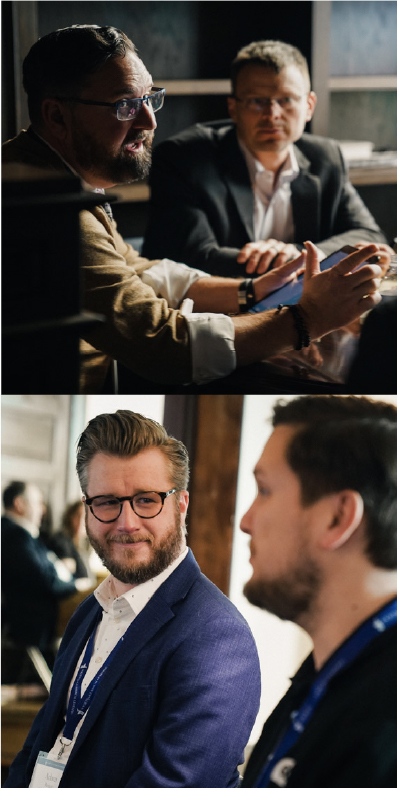 Briefly describe your area of consulting interest so we can best connect you. Empowering Classical Christian Schools Worldwide
Our team of experts has spent nearly 30 years equipping hundreds of Classical Christian Schools around the World with the tools they need to thrive. From professional development to specialized workshops, our global membership network and online library or resources will give you the confidence you need to grow your school successfully.
BECOME A MEMBER
Years Serving the Classical Education Community
School Startups in last two years
Here's how easy it is to become a healthy, thriving school

Join the movement and gain access to the essential resources you need to grow, such as curriculum and legal support, professional development, and discounts on annual conferences and events.

We'll conduct a quick assessment to discover how best to support you and your goals.

Enjoy the benefits of participating in a vibrant, growing network of like-minded schools dedicated to helping each other thrive.
Join The Thriving Community of Classical Christian Schools
Feel confident that you have been equipped with the knowledge and resources you need to lead your school.
Become a Member
About Membership