Invest in Yourself and Your School.
A rich tradition for more than a decade, the Fall Retreat gathers the best minds in classical Christian education for both contemplation and practical leadership discussion. Join us in Richmond, Virginia this year as we apply the wisdom and discernment God has for us as leaders and teachers of classical Christian schools.
Features: Deep, discussion-based time together in a small group setting.
Practical application of learning amidst peers eager to join the conversation with you.
Relaxed retreat setting in historic Richmond, VA.
An experience that can be tailored just for you and/or your team.
Quality time around the dinner table and often a fire, gleaning from leaders and friends (new and old) in the classical, Christian movement.
Why Attend an SCL Retreat?
Retreats Pre-Registration
Sign up to be the first to receive the latest, up-to-date information on the Fall Retreat.
Here's What Our Members Are Saying
"SCL continues to provide classical Christian educators with the best of the tradition alongside an approach to the culture that is honest without being anxious. This is a much needed approach in our polarized climate."
– SCL Attendee
"I was very encouraged by meeting so many other like-minded teachers coming from institutions sharing the same values and commitments. It encourages me in the fight for truth, goodness, and beauty!"
– SCL Attendee
"I appreciated the opportunity to connect with others who work in positions like mine and talk about issues we've had at our schools. We could laugh, share about tough situations, and offer encouragement to one another."
– SCL Attendee
We're Here to Support You and Your School
At the Society for Classical Learning, we understand the importance of having a strong network of experts
to lean on when you need it most. Our team is dedicated to providing personalized coaching, consulting, and cohort opportunities to help you build a healthy, thriving school.
Through our coaching services, we'll work with you to identify your strengths and weaknesses and develop a growth plan. Our consultants can help you navigate complex issues and provide guidance on best practices in areas such as curriculum development, increased enrollment, family retention, teacher training, and community engagement. And our cohorts offer a supportive community of like-minded school leaders who are all working towards the same goal.
Whether you're a new school leader or a seasoned veteran, The Society for Classical Learning is here to support you every step of the way. With our expertise and dedication to your success, you can build a thriving, healthy school that meets the needs of your students, families, faculty, and community.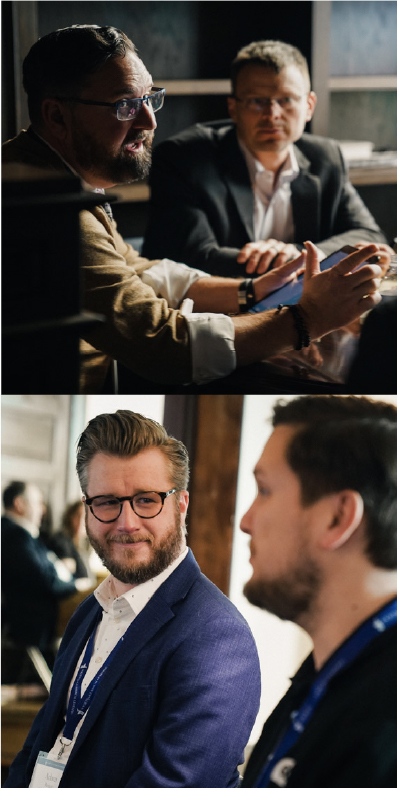 Empowering Classical Christian Schools Worldwide
Our team of experts has spent nearly 30 years equipping hundreds of Classical Christian Schools around the World with the tools they need to thrive. From professional development to specialized workshops, our global membership network and online library or resources will give you the confidence you need to make your school thrive.
BECOME A MEMBER
Years Serving the Classical Education Community
School Startups in last two years
Here's how easy it is to become a healthy, thriving school

Join the movement and gain access to the essential resources you need to grow, such as curriculum and legal support, professional development, and discounts on annual conferences and events.

We'll conduct a quick assessment to discover how best to support you and your goals.

Enjoy the benefits of participating in a vibrant, growing network of like-minded schools dedicated to helping each other thrive.
Join The Thriving Community of Classical Christian Schools
Feel confident that you have been equipped with the knowledge and resources you need to lead your school.
Become a Member
About Membership