Rhetoric seeks to prepare students to "observe all the available means" of persuasion, enabling them to more easily master every kind of writing from analytical reports to argumentative essays. Sadly, many high school educators seek only to have their students write longer papers with long lists of resources and citations, calling that "higher-level" work. The truth is, merely addressing "the who, what, when and where" does
not prepare students for good, college-level writing. The study of rhetoric surpasses the limited training of the high school "research paper" by studying how to collect the best ideas and resources for a thesis (invention), how to arrange ideas and evidence in a compelling way (arrangement) and how to adapt the most engaging language to communicate those ideas (style). In this seminar, we will survey other important kinds of rhetoric-inspired writing beyond the research paper, such as exploratory essays, deliberative essays and argumentative papers, all of which will help students become versatile writers prepared for all types of college writing assignments. The seminar will also address the value of peer review and collaboration, and ways the teacher can serve as a writing coach. The seminar will conclude by noting some of the best curricula and Internet resources available.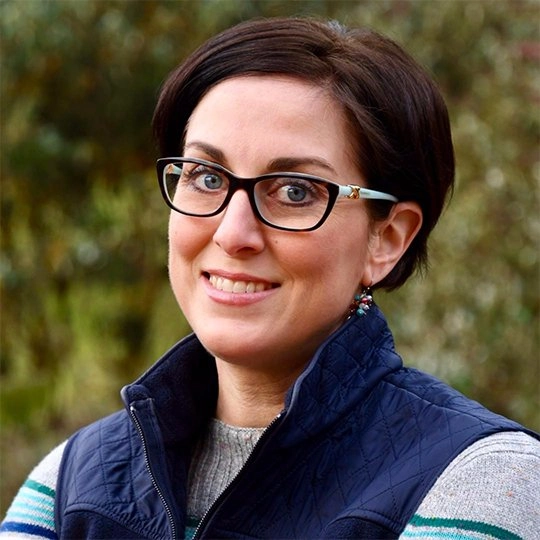 Joelle holds a bachelor's degree in history and political science from Messiah College in Grantham, Pennsylvania. She began her career as a staffer to Senator Arlen Specter before finding her professional home in the world of classical education in 1999. She has nearly 20 years of logic-teaching experience, most of which were spent at a classical school in Harrisburg, Pennsylvania. There, she also developed much of their Logic and Rhetoric curricula. She has co-authored two logic books: The Art of Argument: An Introduction to the Informal Fallacies and The Discovery of Deduction: An Introduction to Formal Logic, both published by Classical Academic Press. Joelle was recently appointed as Scholé Academy's Principal and works to support a staff of nearly 20 educators. She enjoys helping them develop productive and inspiring classrooms. She also travels to classical schools and co-ops across the country, tailoring workshops and training teachers in the fundamentals of dialectic and Rhetoric-stage pedagogy.