This session will provide valuable insight into current cultural and psychological dynamics that impact our students, their families and our ability to engage them. Where are we now and how did we get here? (From helicopters to snowplow parents) What has the influence of psychological thinking led to with our current view of parenting? How do we recover and then implement principles that will lead to a healthy development of Maturity?
We will focus primarily on the "current state of affairs" of current families with the realities that most children are more fragile and have great difficulty dealing with normal rigors of life as compared to previous generations, and that most parents operate as if they need permission to effectively parent their children.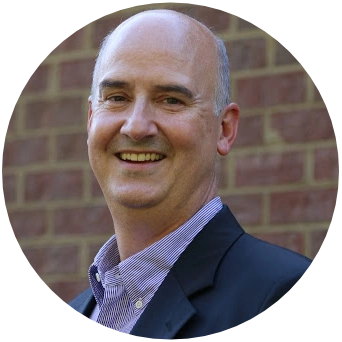 Keith has worked with families, children, parents, and individuals for over 30 years in the field of mental health, working with more than 15,000 individuals and families. He received his Master of Arts and Education Specialist degrees from James Madison University. He is currently the President and CEO of Total Life Counseling, Inc., and is licensed in the state of Virginia as a Licensed Professional Counselor and Licensed Marriage and Family Therapist. Keith provides counseling and consulting services as well as a variety of workshops on improving parenting skills, building strong marriages, and maintaining healthy relationships. He has developed and regularly offers parenting retreats entitled "Raising Sturdy Kids" to help parents operate from the correct paradigm with their children and has extended and customized this powerful program for schools and students. For many years Keith has been a consultant and speaker nationally to businesses, churches, and schools both within and outside of the world of Classical Education. He previously served as Chairman of the Board at Faith Christian School, a Christian classical school in Roanoke, VA. Keith has been a regular contributor to The Roanoke Star with articles on children, parenting, and marriage. Keith has been featured on the Circe Institute's podcast "The Commons," "BaseCamp Live," and "Crosspolitic" podcasts respectively.