Three Tracks
Click a box below for more detailed information!
"The Fall Retreat is a consistent highlight of my year. This retreat invites you to the center of the classical Christian school movement, introduces you to thought-leaders, and forms lasting friendships. I always leave the Fall Retreat with new ideas for my school and renewed energy for our mission."

Craig Hefner

Covenant School, WV
First-of-Its-Kind Fall Retreat
We invite all heads of school, academic deans, division heads, department chairs, plus college advisors, and start-up school leaders to this special time together. Each group will enjoy its own targeted programming with the same favorite hallmarks of our annual fall event.
A rich tradition for more than a decade, the Fall Retreat gathers the best minds in classical Christian education for practical leadership discussion. Join us at Veritas School in Richmond, Virginia this year as we apply the wisdom and discernment God has for us as leaders and teachers of classical Christian schools.
Features: 
Best practice teaching

Deep, discussion-based time together in a small group setting

Practical application of learning amidst peers eager to join the conversation with you.

Relaxed retreat setting in historic Richmond, VA.
Last year's event sold out, so we highly recommend purchasing tickets early. Space will be limited.
*Note: With Chris Perrin and company visiting our friends at Rafiki in Africa, the Alcuin group will not be able to join us this year. 
The venue of this year's retreat is Veritas School!
3400 Brook Rd, Richmond, VA 23227
8:00 AM
Registration & Coffee
8:30 AM
Joint Session: Welcome & Worship
1:25 PM
Afternoon Sessions
5:30 PM
Reception at the home of Brad Layland
8:30 AM
Joint Session: Welcome & Worship
9:00 AM
Joint Session: A Vision for Vocational Discipleship (Tami Peterson)
10:00 AM
Morning Sessions
12:45 PM
Afternoon Sessions
5:30 PM
Dinner On Your Own
8:00 AM
Registration & Coffee
8:30 AM
Joint Session: Worship
9:00 AM
Joint Session: Artificial Intelligence (Joshua McCroskey)
"The Fall Retreat is something that I look forward to every year. Not only do the sessions challenge my thinking, but the opportunity to develop relationships with fellow laborers provides a rich resource to draw from and encouragement throughout the school year."

Justice Kerr

Head of School, Petra Academy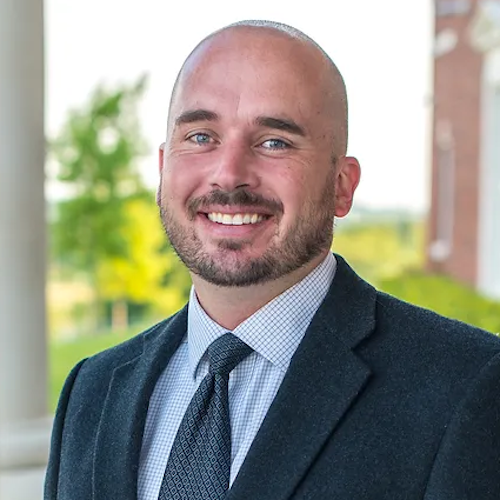 Andrew Elizalde earned a B.A. degree from Depauw University in 2000, graduating Phi Betta Kappa and Magna Cum Laude with a math major, physics minor, and religious studies minor, and receiving the annual H.E.H. Greenleaf award as the most outstanding graduate of the school's mathematics program. Then in 2004 he earned a teaching credential from California State University Long Beach with a professional-clear qualification for his coursework regarding exceptional children and technology integration. This past spring of 2023 he earned a Master of Arts in Leadership with special emphasis in Classical Education from Gordon College.
Andrew has been teaching since 2002. His experience includes work in both public and private schools in subjects ranging from 5th grade mathematics to advanced calculus and physics. He has served as both a mathematics department chair and science department chair through critical seasons of textbook adoption and curriculum reform. His pedagogy highlights a thoughtful balance of didactic and dialectic instruction with emphasis on learning through problem-solving.
Since 2010 Andrew has served as an executive administrator at two different flagship schools in the classical renewal movement including his current tenure as Upper School Head at Covenant Classical School, a K-12 classical Christian school in Fort Worth, Texas. His work most notably includes leading curriculum reform projects, launching student support programs, transforming faculty culture through meaningful professional development, and scaling and refining operational systems and protocol. Andrew offers consulting services to classical Christian schools and regularly presents at SCL conferences and retreats.
Andrew and his wife Brooke have three daughters and attend Paradox Church.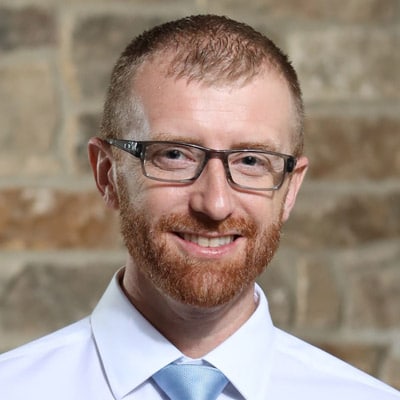 Joshua McCroskey is the Head of School at Ad Fontes Academy in Centreville, VA. Prior to joining AFA, Josh served at Trinity Christian School in Kailua, HI for seven years. While there he taught humanities, science, and mathematics before eventually moving to Upper School Principal. His experience in both the classroom and administration has aided his understanding of the intersection between technology and classical Christian education. Josh earnestly seeks to understand if and how generative AI can serve the pursuit of wisdom and virtue. His focus is primarily on the cultural implications of AI and its alignment with the spiritual and moral ends of classical Christian education.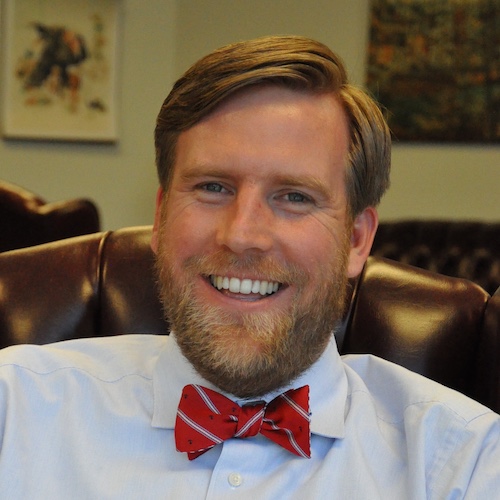 Erik Twist is the Principal Partner and President of Arcadia Education. From 2008 to 2022, Erik helped build Great Hearts Academies into the largest network of classical schools in the country. He served as president of Great Hearts Arizona from 2017 to 2022. Erik was a member of the Arizona State Board for Charter Schools from 2016 to 2021, as well as a member of the Arizona Charter Schools Association. Erik holds degrees from Trinity University, where he studied political science, and Oxford University, where he studied theology and philosophy.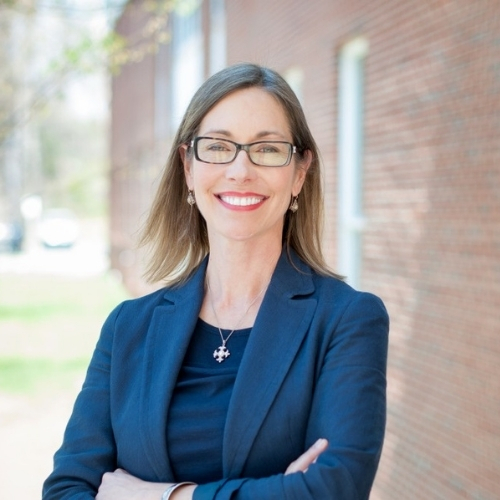 Leslie Moeller was Chairman of the Board of the Society for Classical Learning and has served on the SCL Board for 12 of the last 14 years. She currently consults with Classical, Christian schools across the nation in the areas of leadership, administrative function, and governance. She is a member of the Board of New Covenant Schools in Lynchburg, Virginia, and the Board of Academic Advisors for the Classic Learning Test. Most recently, she helped lead a three-year restructuring of the Upper School at the Covenant School in Charlottesville, Virginia. Prior to her family's move to Virginia in 2015, she spent 13 years at Geneva School of Boerne where she served in multiple roles including Chairman of the Board, Head of School, Capital Campaign Co-Chairman, founder and coach of Geneva's nationally-ranked debate program, and Senior Thesis instructor. She received her Juris Doctor from Boston College Law School and her Bachelor's Degree in English Literature and Economics from the University of Virginia. Leslie and her husband, Eric, have three children.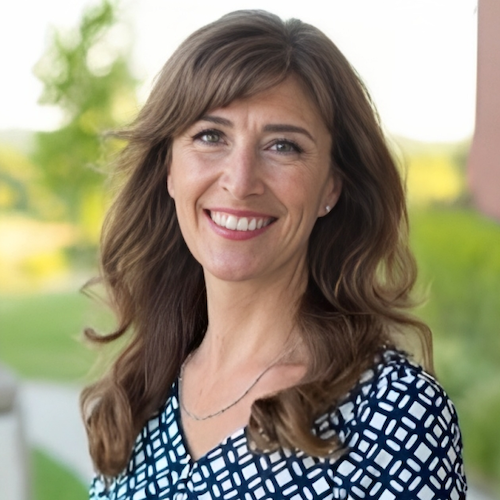 Deborah Allen has been in classical Christian education as a parent and professional for over twenty five years. Skilled to equip educators, college and career counselors, families, and students in the principles of vocational discipleship, Deborah offers a holistic perspective in college and career advising rooted in the pillars of Truth, Goodness, and Beauty.
Deborah, founder of Athena College and Vocational Coaching, is a certified college counselor through NACCAP, who holds a BA in Communications from University of Florida, an MA in Humanities from California State, and a Professional Certification in Human Resource Development from University of Georgia, with post-graduate work at University of Dallas. She is a Highlands Battery Ability consultant.
Her broad experience includes serving as a humanities instructor at both the high school and collegiate level, thesis coach, academic and career adviser, and creating college counseling departments for private and public classical schools.
Deborah and her family currently reside in Annapolis. In her spare time Deborah enjoys volunteering as a master gardener and watershed steward, reading poetry, and traveling.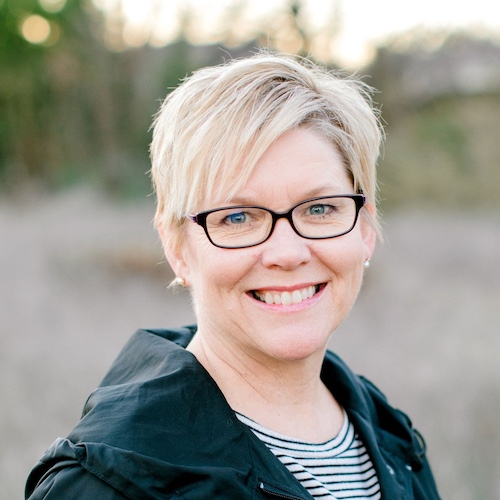 Tami Peterson is the founder and CEO of Life Architects, a career coaching and consulting group that partners with students, parents, schools, and faith organizations to design pathways to meaningful work. She has an undergraduate degree in Christian Education from Ozark Christian College and an M.A. in Leadership, Theology, and Society from Regent College. She has held many roles within the classical Christian education field, including logic school English teacher, logic and rhetoric school Bible teacher, librarian, admissions director, and director of college advising, so she can certainly identify with the challenges facing Christian educators today. Tami is a regular speaker and presenter to groups of all sizes, and you can hear an example of my podcast experience here, on Leah Farish's Conversation Balloons.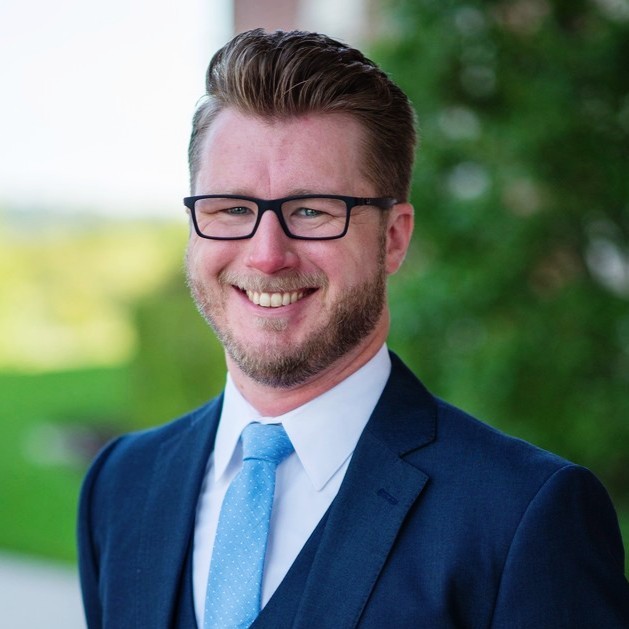 After living most of his early life on United States Air Force bases, Adam eventually settled in Montgomery, Alabama where he was taught to love reading and discussing the Great Books in Faulkner University's undergraduate Honors College and Master of Humanities graduate program. During and following his time at Faulker, Adam taught the Great Books and humanities at a small Christian school for 10 years. He eventually discovered classical education and taught at Covenant Classical School, the Ambrose School, and Westminster School at Oak Mountain over a period of 9 years. He joined CLT in 2022 and currently serves as the Director of Christian School Partnerships. In this role, Adam most looks forward to building relationships with school administrators and teachers as they seek to cultivate wisdom and virtue in the lives of their students. He and his wife Amanda live in Birmingham, Alabama with their beagle, Artemis.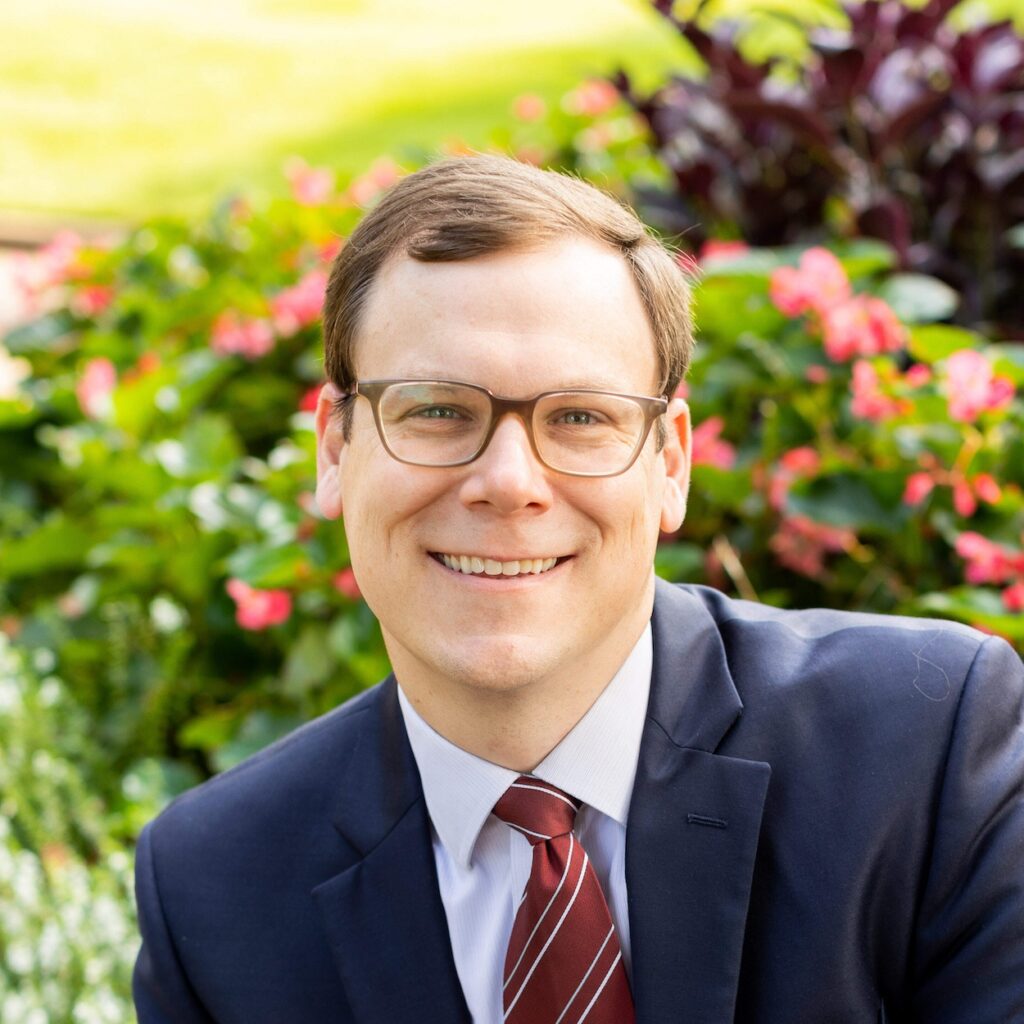 Brian Kennedy serves as Assistant Vice President of Enrollment Management and Dean of Admission at Samford University. His academic qualifications include two degrees (B.S. and M.B.A.) from Samford University. He has over 15 year of experience working in higher education. He has presented at many conferences over the last decade on a number of topics in enrollment management including recruitment marketing, enrollment strategy, and scholarships and financial aid. He currently serves as an active member of NACAC, SACAC, and ALACRAO.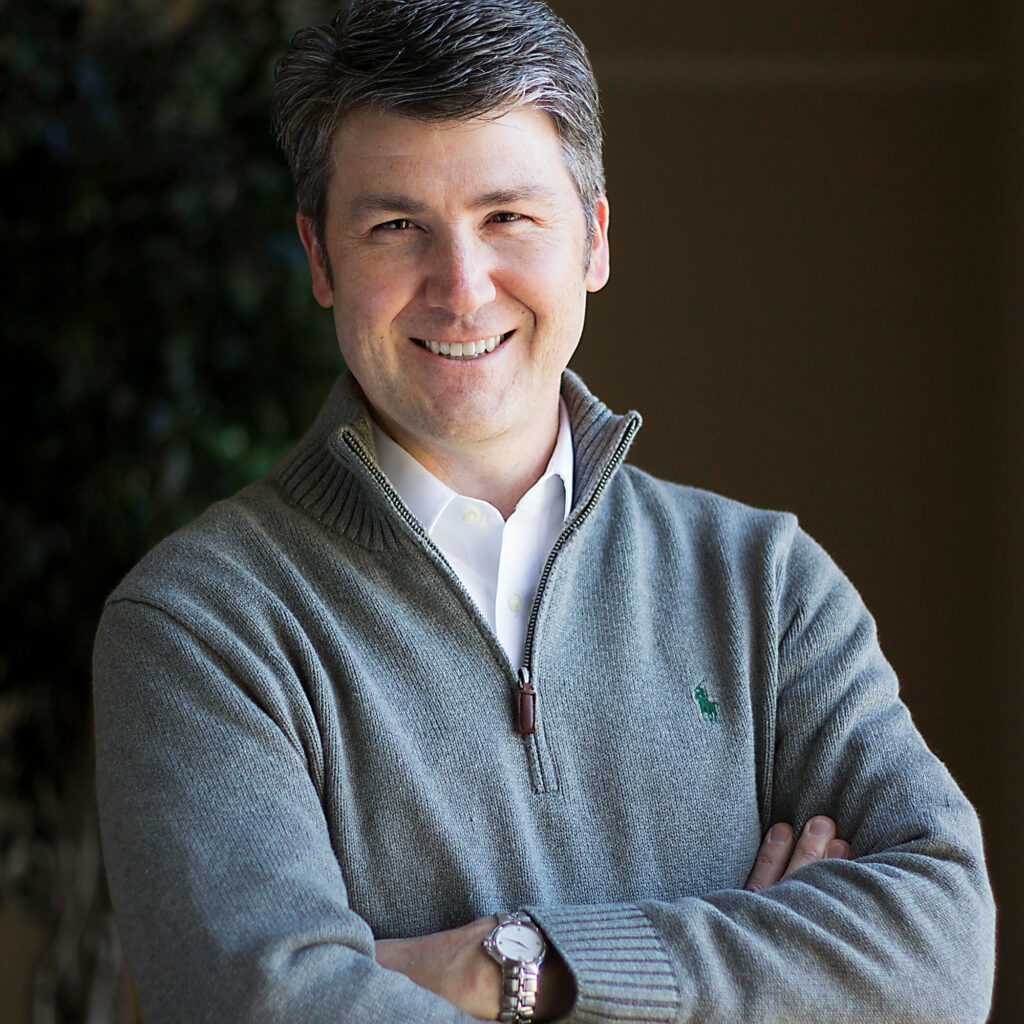 John has served as the leader of The Fellows Initiative (TFI) since 2017. Prior to joining TFI, he held leadership roles with several global companies, nonprofits and startups in North America and Europe. He has served as the director of the Capital Fellows program in the Washington DC area since 2013. John has a PhD in social science and business from the University of Derby (UK). He has an MBA from Heriot Watt University (UK) and a BS degree from the University of Kentucky where he is also a member of the College of Engineering Hall of Distinction. John has been an ordained ruling elder in the Presbyterian Church in America since 1993. He and his wife live in Loudoun County, Virginia. They have two children and two grandchildren.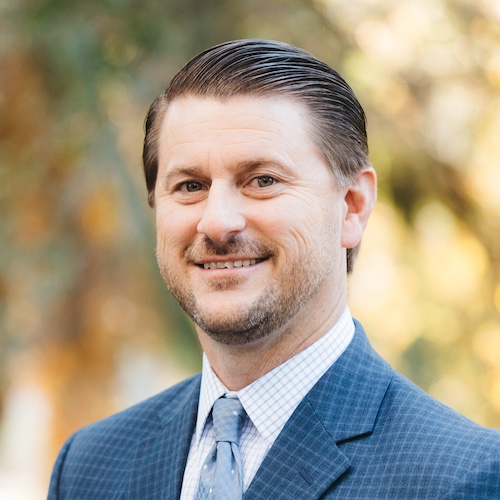 Dr. Matt Thomas grounds his leadership in a desire to catalyze leadership effectiveness in those helping Christian institutions best fulfill their missions. His interests include mentoring as a means to develop leadership within organizations, organizational culture and health, board competency, and spiritual formation. Ultimately, Dr. Thomas seeks to assist Christian leaders in understanding their identity in Christ and how identity-focused leadership empowers one to effectively engage the seismic shifts facing Christian institutions.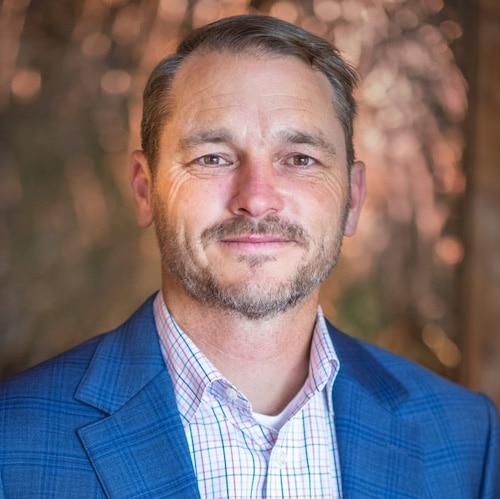 Eric Cook is the President of the Society for Classical Learning (SCL). Eric has been formally associated with SCL for over a decade serving in multiple roles, including Executive Director and Board Chair. He was the Head of School at Covenant Classical in Fort Worth, TX for 13 years before joining SCL full time. Prior to Covenant, Eric was the Head of Upper School at Faith Christian School in Roanoke, VA. Eric also taught and served in leadership at several public schools.
Eric earned a bachelor's degree from Transylvania University, and a master's degree in Instructional Leadership from Northern Kentucky University. He is currently working on an EdS in Classical School Leadership from Gordon College.
Eric has taught a myriad of subjects from philosophy to thesis. He consults with schools and coaches leaders in a variety of contexts. He speaks and presents at conferences around the country. Eric and his wife, Liz, have six children.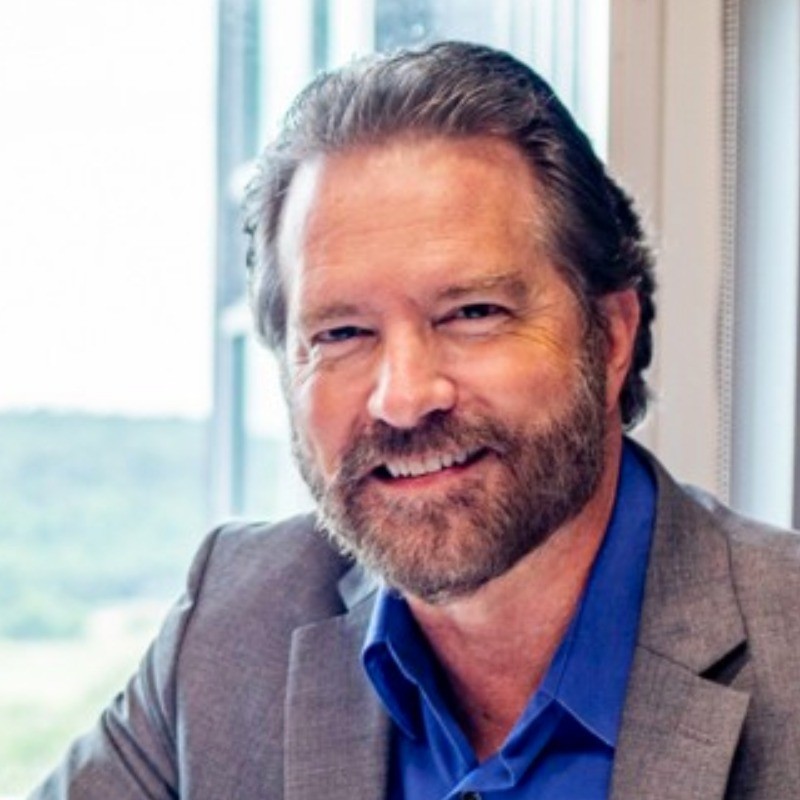 Jef served as the Head of School of Veritas Academy in Austin, Texas for 18 years until retiring in the summer of 2023 (though he continues to serve on the Veritas school and trustee boards) and launching Quiddity Consulting LLC. His strengths are vision (seeing what doesn't exist but could/should), discernment, persistent resolve and equanimity, adaptability, and relational leadership, qualities that are especially prominent in startups and in times of uncertainty and crisis when he thrives due to his high tolerance for ambiguity and risk.
Prior to co-founding Veritas Academy in 2004, Jef was an experienced business owner, operator, and consultant, having started and/or served as a senior executive officer (CFO/COO/CEO) at several high growth companies in Houston and Austin. He earned an MBA in Finance from the McCombs School of Business at the University of Texas at Austin and is a former CPA, possessing years of M&A, corporate finance, and strategic/financial consulting experience with Big Four accounting and consulting firms. Jef has even more years of entrepreneurial business and church administration/board experience, and has previously served the National Association for University-Model Schools (NAUMS) as an advisory board member and new school trainer.
Jef and his wife, Starrla, have three grown children (all graduates of Veritas Academy) and continue to serve the classical Christian school movement from their home in the Texas Hill Country with their five dogs and one surviving cat.
Graduate Richmond
Note: Room block full – see overflow hotel below.
Address: 301 W Franklin St, Richmond, VA 23220
Phone: (804) 644-9871
Nightly Rate: $189 (valet $32)
Group Code: 9263866
15 minutes from Richmond Airport
10 minutes from Veritas School
BOOK NOW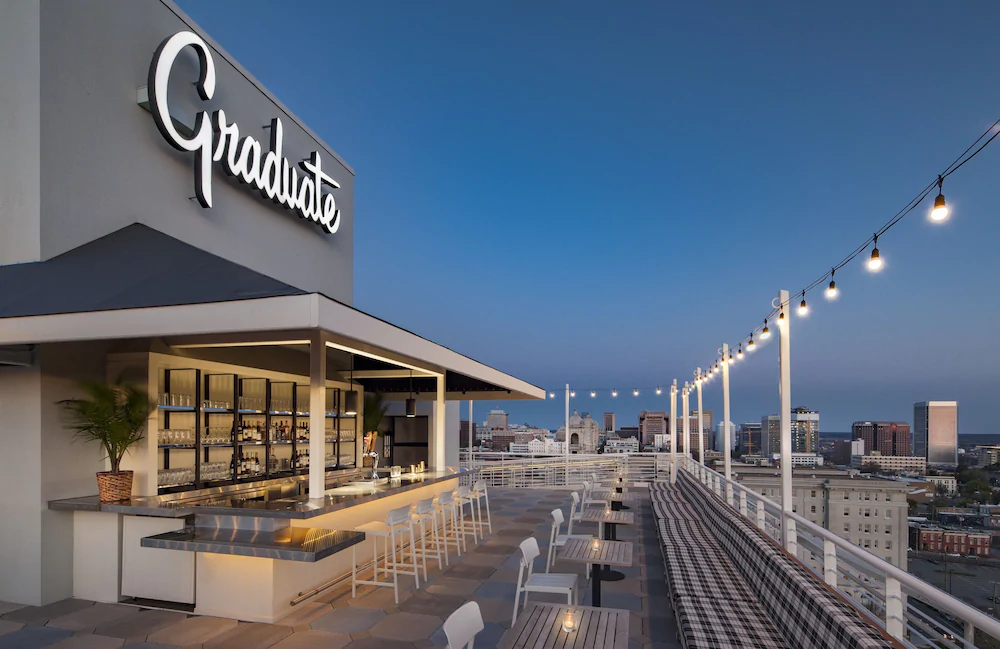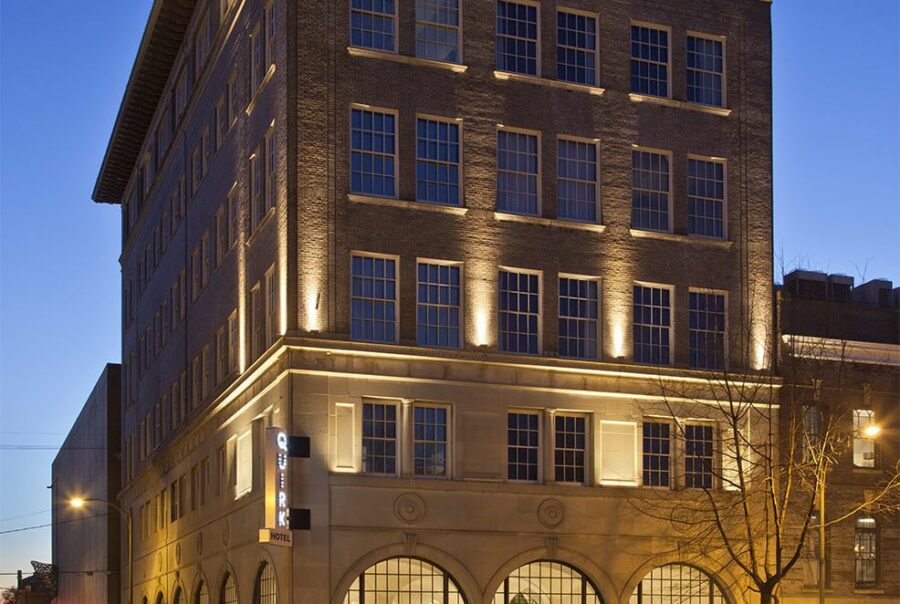 Quirk Richmond
Thursday – Saturday night rate is $209/night.
Friday – Saturday or Friday/Saturday only rate is $259/night.
17 minutes from Richmond Airport
11 minutes from Veritas School
BOOK NOW