Calling, College, and Career: Enlarging and Expanding the Vision for Life After High School
At SCL, we believe college and career counseling is less about checking achievement boxes and more about nurturing the whole human spirit—intellectually, morally, spiritually. As counselors, you have a profound opportunity to guide students toward purpose, not just achievement. To shape their character, not just their credentials.
Yet, realizing this expansive vision can feel daunting. How do we foster meaningful conversations about calling and character? How do we stay true to the values of a classical education?

For the first time at this year's Fall Retreat, SCL is gathering college and career counselors, or anyone who serves in this role, to explore the mission and vision of college counseling departments. This retreat will equip you for the holy work of guiding students through vocational discernment. Through sessions grounded in Christian virtues of truth, goodness, and beauty, you will:
Connect with the SCL counselor community

Learn to articulate a classically-aligned vision

Discover how to guide vocational discernment

Shape a Christ-centered college and career process

Develop purpose-driven programming

Unite faculty, parents, and students around a vision of Eudaemonia
Be encouraged by the wisdom of SCL leaders. You are not alone in this weighty work.
Join us as we explore the telos and praxis of Christ-centered college and career advising.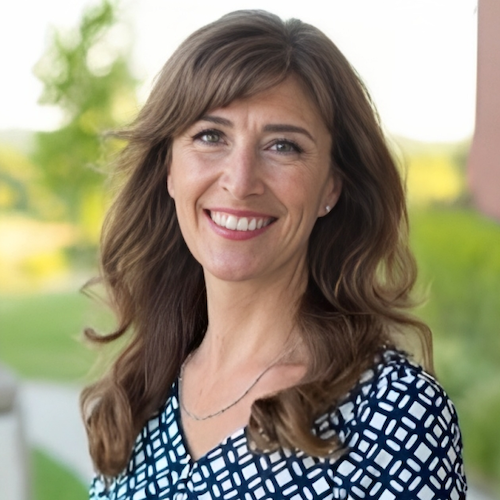 Calling: Courage, Curiosity, and Competence for Classical School Counselors
In this session we will explore the following questions: What is calling? What do courage, curiosity, and competence have to do with calling? Why should calling be part of college and career conversations? How do we integrate spaces to explore calling in college and career departments, who are often over extended and under-resourced? Participants will consider their own calling, discuss strategies for introducing the concept of calling to their stakeholders, and leave with action steps to enrich their practice.
Athena as Mentor
In this session we will consider the Greek Goddess Athena, as a model for college and career counseling. She is known as Mentor, and rightly understood, a college and career counselor  is a mentor. We will examine examples of Athena in literature and consider her attributes: wisdom, weaving, and warfare as inspiration for the telos and praxis of a successful college and career counseling department.
Biography
Deborah Allen has been in classical Christian education as a parent and professional for over twenty five years. Skilled to equip educators, college and career counselors, families, and students in the principles of vocational discipleship, Deborah offers a holistic perspective in college and career advising rooted in the pillars of Truth, Goodness, and Beauty.
Deborah, founder of Athena College and Vocational Coaching, is a certified college counselor through NACCAP, who holds a BA in Communications from University of Florida, an MA in Humanities from California State, and a Professional Certification in Human Resource Development from University of Georgia, with post-graduate work at University of Dallas. She is a Highlands Battery Ability consultant.
Her broad experience includes serving as a humanities instructor at both the high school and collegiate level, thesis coach, academic and career adviser, and creating college counseling departments for private and public classical schools.
Deborah and her family currently reside in Annapolis. In her spare time Deborah enjoys volunteering as a master gardener and watershed steward, reading poetry, and traveling.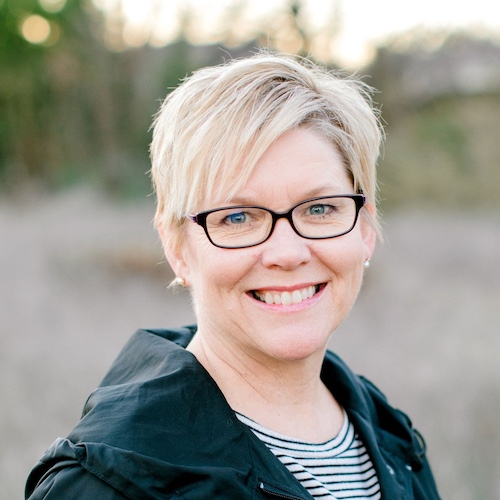 Session 1 – Vocational Discipleship 101: Wherein We Confront Our Greatest Fears
Would you like your students to live the life you have lived? Many of us would say yes or no with some caveats: eat better, pray more, be a better friend, etc. In classical Christian education, we know that any time we ask our students to follow us, we are forming their habits and virtues. In this session we will explore what it means to help students explore their calling through the ideas of vocation and occupation.
Session 2 – Visions of Vocation: Integrating the Head, Heart, and Hand
What are we doing when we look to disciple our students vocationally? Is vocational discipleship "just one more thing" to add on to our never-ending list of duties? In this session we will explore some ways to pay attention to vocational discipleship from each stage of the classical Christian K-12 journey. Vocational discipleship, like all formation, is deep work, over time, and in community for the purpose of creating graduates who can confidently face life's challenges by focusing on how God has created them to do the good works he has prepared for them. (Ephesians 2:10)
Biography
Tami Peterson is the founder and CEO of Life Architects, a career coaching and consulting group that partners with students, parents, schools, and faith organizations to design pathways to meaningful work. She has an undergraduate degree in Christian Education from Ozark Christian College and an M.A. in Leadership, Theology, and Society from Regent College. She has held many roles within the classical Christian education field, including logic school English teacher, logic and rhetoric school Bible teacher, librarian, admissions director, and director of college advising, so she can certainly identify with the challenges facing Christian educators today. Tami is a regular speaker and presenter to groups of all sizes, and you can hear an example of her podcast experience on Leah Farish's Conversation Balloons.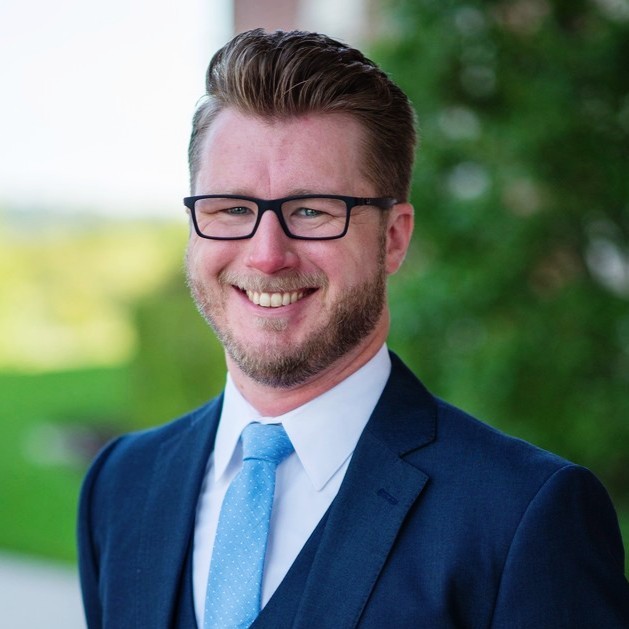 CCE's Integrated Model of College and Career Counseling
How can classical Christian school counselors walk with integrity, weaving the particular type of education offered at their schools into the way we think and work? What are the shared stories and vocabulary utilized to demonstrate the lived reality of education? How is the great conversation made alive and relevant in our conversations with students? How can counselors be a living model of Christianity and the liberal arts? In this session we will explore these questions, discuss ways to integrate classroom instruction into college and career conversations, and provide action steps to implement a comprehensive CCE approach for your department.

Biography
After living most of his early life on United States Air Force bases, Adam eventually settled in Montgomery, Alabama where he was taught to love reading and discussing the Great Books in Faulkner University's undergraduate Honors College and Master of Humanities graduate program. During and following his time at Faulker, Adam taught the Great Books and humanities at a small Christian school for 10 years. He eventually discovered classical education and taught at Covenant Classical School, the Ambrose School, and Westminster School at Oak Mountain over a period of 9 years. He joined CLT in 2022 and currently serves as the Director of Christian School Partnerships. In this role, Adam most looks forward to building relationships with school administrators and teachers as they seek to cultivate wisdom and virtue in the lives of their students. He and his wife Amanda live in Birmingham, Alabama with their beagle, Artemis.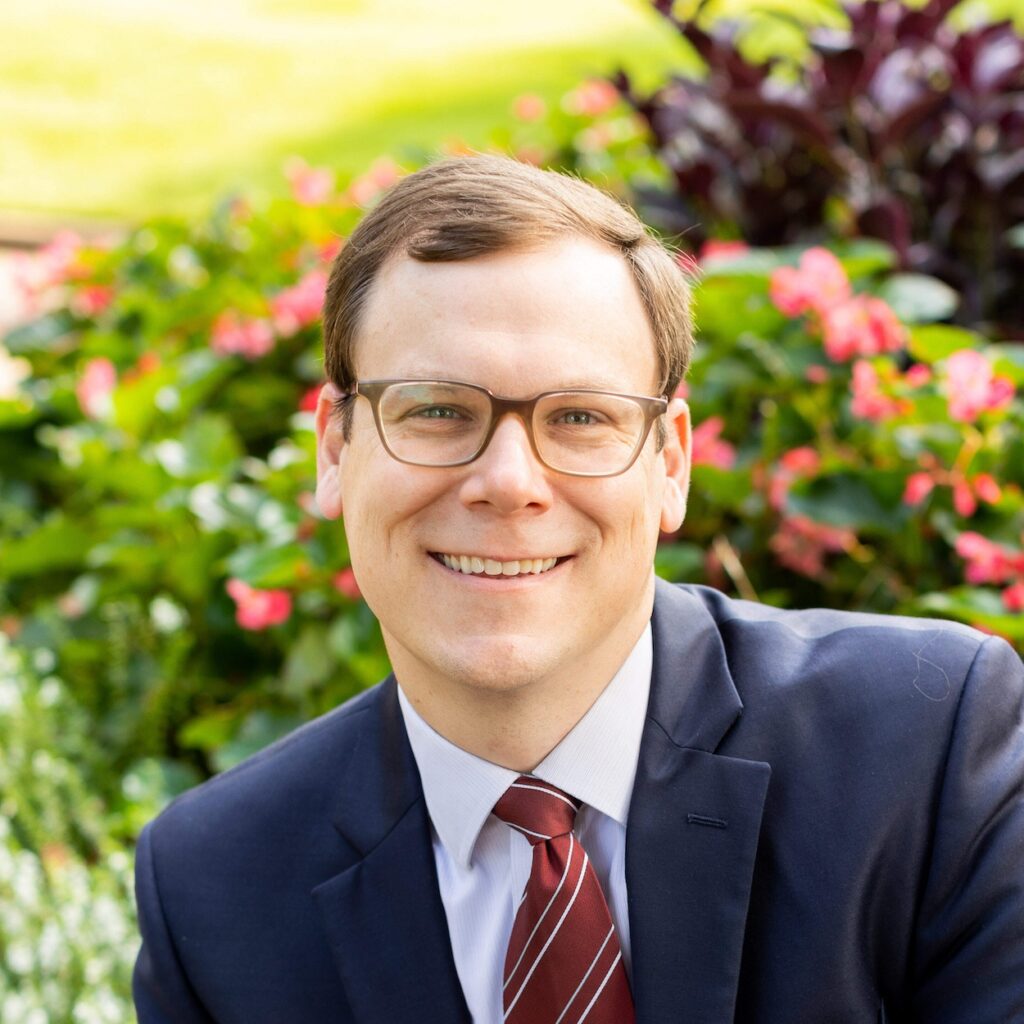 The Role of Community in Calling
In a recent BARNA study about Generation Z it was noted that the struggles of this generation revolve around the following:
Crisis of Identity

Consumed by voices of modern society

Lacking perspective

Will act upon anxiety and depression

Desperate to be known
These struggles highlight the importance and necessity of community in a student's development of intellect, creativity, faith and personhood. A student's Calling is tied to more than just a career, a job or a major. This session will explore the importance of community in our Calling and the daily impact that a student's community makes in living into his/her Calling.

Biography
Brian Kennedy has over 15 year of experience working in higher education. He began his career as an admission counselor in 2007 and has had the opportunity to serve in virtually every area of an admission office; from freshman recruitment to transfer and international admissions and from visits and events to marketing and communications.
Brian currently serves as Assistant Vice President of Enrollment Management and Dean of Admission at Samford University. Brian has had the privilege of presenting at many conferences over the last decade on a number of topics concerning admissions, recruiting and enrollment in higher education. He currently serves as an active member of NACAC, SACAC, and ALACRAO.
Brian has two degrees (B.S. and M.B.A.) from Samford University. He and his wife, Christina live in the Birmingham area with their three wonderful girls, Taylor, Avery and Leighton.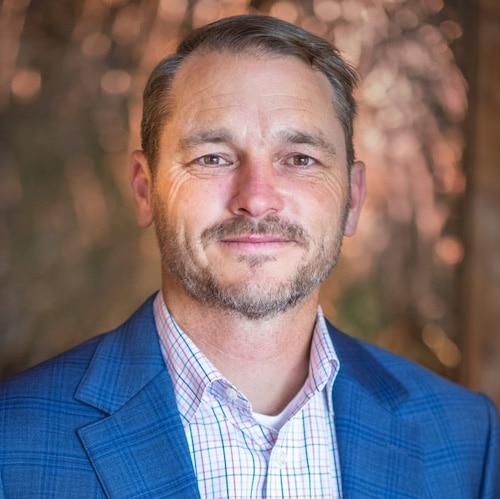 A Vision for Vocation
Session details coming soon.
Biography
Eric Cook is the President of the Society for Classical Learning (SCL). Eric has been formally associated with SCL for over a decade serving in multiple roles, including Executive Director and Board Chair. He was the Head of School at Covenant Classical in Fort Worth, TX for 13 years before joining SCL full time. Prior to Covenant, Eric was the Head of Upper School at Faith Christian School in Roanoke, VA. Eric also taught and served in leadership at several public schools.
Eric earned a bachelor's degree from Transylvania University, and a master's degree in Instructional Leadership from Northern Kentucky University. He is currently working on an EdS in Classical School Leadership from Gordon College.
Eric has taught a myriad of subjects from philosophy to thesis. He consults with schools and coaches leaders in a variety of contexts. He speaks and presents at conferences around the country. Eric and his wife, Liz, have six children.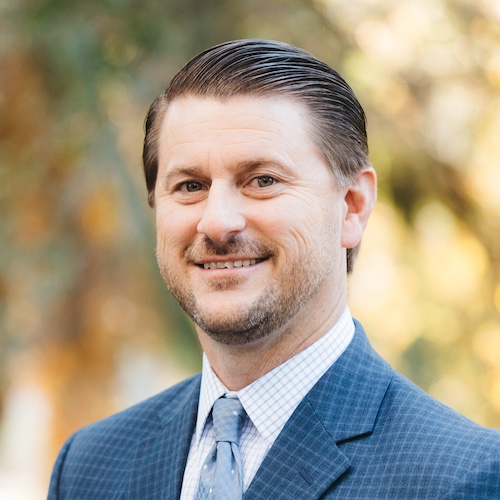 The Power of Calling
This session is designed to help you help students think about God's callings on their life and what that concept means for their future professionally and personally. During our time, we will discuss how your unique role can serve as a catalyst to helping student's understand vocational calling by exploring talents, values, and aspirations through inquiry-based conversations. 
Questions we will address:
How do I know what I'm called to do? Is there one right answer to the question of my calling? Can my calling(s) change? Does God have a specific plan for my life?  Is my job my vocation or my calling? What does my calling have to do with being a community member, spouse, parent, or a good citizen? 
Biography
Dr. Thomas is the Head of School, CEO at Trinity Christian School in Fairfax, Va. Prior to joining Trinity, Dr. Thomas served as the Executive Director of Baylor University's Center for School Leadership, where he was responsible for the operations of the Center, development, strategy, planning, and coordination of programs. Dr. Thomas has served in Christian schools, Christian higher education institutions, seminaries, the Christian non-profit sector, and pastoral ministry for more than 25 years.
Dr. Thomas' aim and mission is to equip school leaders to lead from a posture of Christ-like humility thereby, catalyzing leadership effectiveness across the institution. His interests include mentoring as a means of developing leadership, organizational culture and health, instructional leadership, board competency, and spiritual formation. Ultimately, his work seeks to assist Christian leaders in understanding their identity in Christ and how identity-shaped leadership empowers one to engage the seismic shifts facing Christian institutions.
Dr. Thomas and his wife, Beth, have three daughters.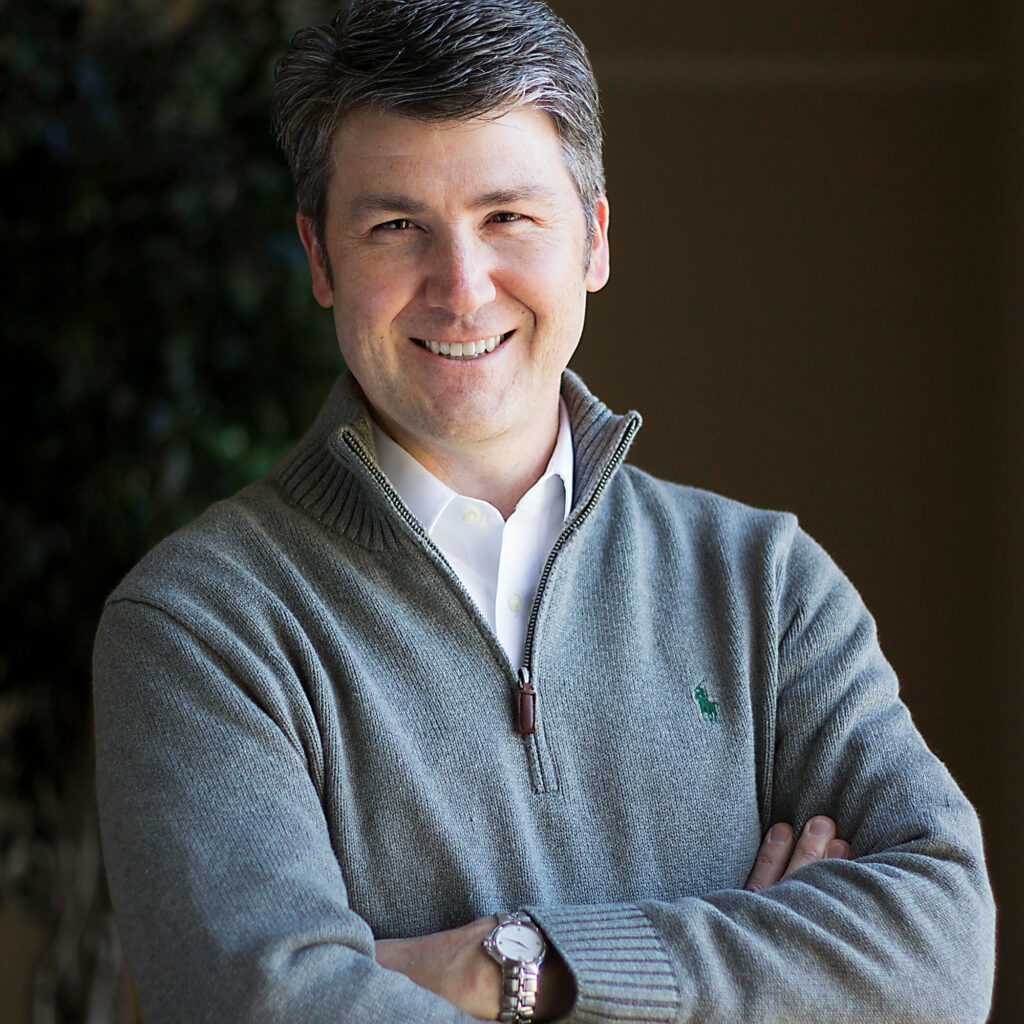 Case Studies in Vocational Discipleship: The Fellows Initiative
Session details coming soon.
Biography
John has served as the leader of The Fellows Initiative(TFI) since 2017. Prior to joining TFI, he held leadership roles with several global companies, nonprofits and startups in North America and Europe. He has served as the director of the Capital Fellows program in the Washington DC area since 2013. John has a PhD in social science and business from the University of Derby (UK). He has an MBA from Heriot Watt University (UK) and a BS degree from the University of Kentucky where he is also a member of the College of Engineering Hall of Distinction. John has been an ordained ruling elder in the Presbyterian Church in America since 1993. He and his wife live in Loudoun County, Virginia. They have two children and two grandchildren.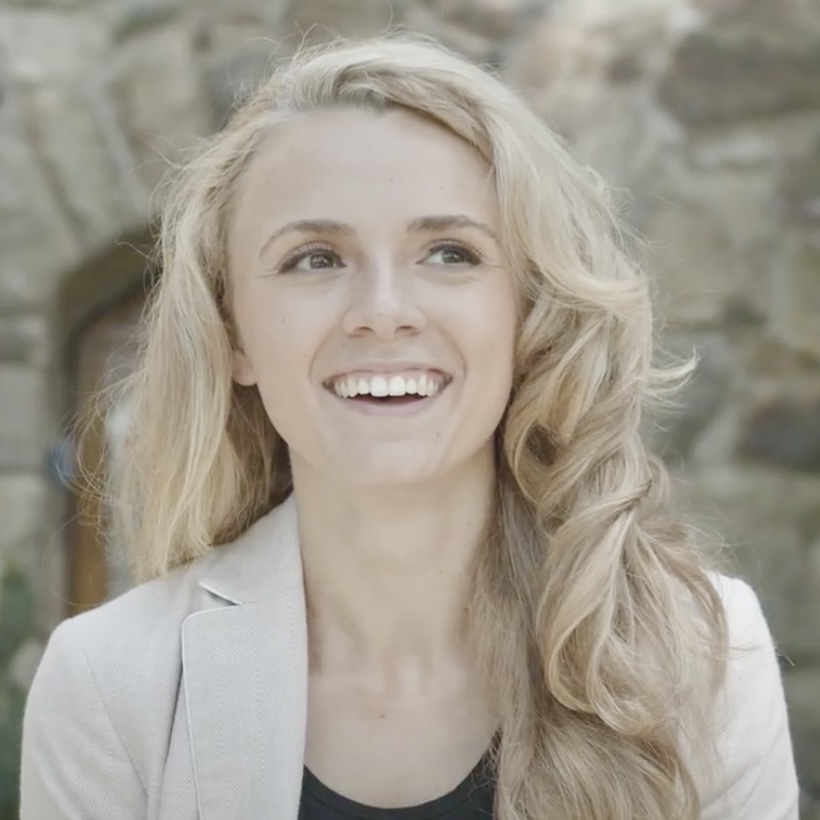 Carving out Space for Contemplating Calling in the High School Years: Case Study
If vocational discernment is about asking the right questions of ourselves, of the Lord, and our community, then how do we invite students into spaces to contemplate this calling? How do we nurture the longing for purpose while reframing the pressures of a purpose-driven life? How can we begin stewarding our own stories while they are still unfolding? 
We cannot inspire students towards a way of life which we do not embody. In this session we will explore how to create spaces of reflection and retreat for high school students drawing on the curriculum that guides Heritage, a summer program at Gordon College. This session will inspire and instruct you on how to create spaces for student reflection on your own campus.
Biography
In her current position at Gordon College, Salome serves as the director of the Heritage Program, an embodied discipleship program for high school students rooted in the liberal arts. She also oversees college partnerships within the classical movement which includes her work with Gordon's Graduate Leadership Program.Salome matriculated at Gordon College as a part of the inaugural Global Honors Cohort and triple-majored in Music, Comparative Literature, and Biblical Studies. Most recently, she volunteers with a ministry foundation in Northern Haiti, working with the team to launch a classical trade school. She is currently completing her MA in Educational Leadership and attends All Saints Anglican Church in Amesbury, MA where she contributes to the liturgical life of the body through songwriting, poetry and discipleship.
Early Bird Registration
Until Friday, September 22
Member
Early Bird
$

369

Per Person

Regular Pricing – $405.00
Non-Member
Early Bird
$

409

Per Person

Regular Pricing – $449.00
Graduate Richmond
Note: Last day to secure the discounted rate is September 27th!
Address: 301 W Franklin St, Richmond, VA 23220
Phone: (804) 644-9871
Nightly Rate: $189 (valet $32)
Group Code: 9263866
15 minutes from Richmond Airport
10 minutes from Veritas School
BOOK NOW