Success for classical Christian schools is highly dependent on the engagement and health of the local Church. But despite many school's efforts to require church attendance from families, all too often the students who show up on Monday morning lack basic Biblical and theological knowledge and are often struggling to find the practical role of their faith in daily life. Yet schools are not called to be surrogate churches, despite the expectations of many parents. Today's pastors range from being highly supportive to passively critical about the presence of classical Christian schools in their community. Many have a host of misunderstandings, assumptions and fears about
the agenda of their local private Christian schools. Are there steps schools can take to encourage local pastors and move them toward becoming con dent advocates for your school? This workshop will explore current research from Barna on the state of the Church today, as well as surveys of pastors in communities with classical Christian schools. Practical and proven strategies will be presented about several initiatives that have brought the Church and schools into closer understanding and partnership.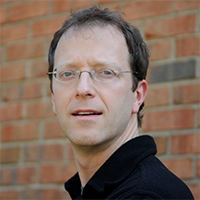 W. Davies Owens is the Head of Vision and Advancement at the Ambrose School in Boise, Idaho, where he also served as the Dean of the Upper School. Prior to moving west ve years ago, he served for 10 years as a board member, and later, as Head of School at Heritage Preparatory School, an ACCS member school in Atlanta, Georgia. Five years prior, he was the Executive Director of BlueSky Ministries, an innovation lab and consulting organization launched after his work for Christianity.com during the dot-com days of Silicon Valley. He is also an ordained Presbyterian minister who served as a local church pastor for 12 years in both suburban and urban congregations. He has a bachelor's degree in sociology from Furman University, a master's degree in divinity from Duke Divinity School and a doctorate from Gordon Conwell Seminary in Boston. He has studied on a number of occasions at L'Abri Fellowship in Switzerland and England. He has a heart for international missions and has been leading teams from Ambrose to work with schools in Rwanda for the past four years. He is the host of the BaseCamp Live podcast, which is dedicated to helping promote classical Christian education nationally and equip parents and leaders involved in raising up the next generation. He and his wife, Holly, see the consistent fruit of classical Christian education in the lives of their three children, Hannah, 19, Liam, 16, and Bennett, 14.